Coma Gun Productions
and
AC Entertainment
are proud to announce the
second annual Winter SOULstice
Event with
Laura Reed and Deep Pocket
,
Josh Phillips Folk Festival
and
Sci Fi
, December 19th at the Orange Peel.  This years event brings together three of the hottest up and coming regional powerhouses for a night of funk, soul, folk, reggae, jazz and experimental live electronica that is sure to be one of the largest and most memorable regional concert events of the year.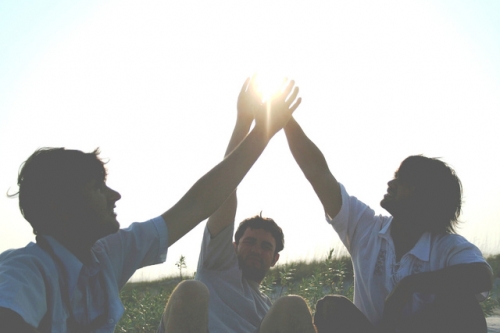 The night begins with the Wilmington, NC based Sci Fi.  Sci Fi, who recently released their debut self titled album on Coma Gun Records, has been on a tear gaining a veritable army of fans addicted to the band's unique synthesis of jazz and electronica.  Having recently won huge crowds at highly attended sets at major festivals such as the Trinumeral Festival and Loki Festival, Sci Fi creates an expansive sonic pallet that won't disappoint even the most fickle music listener, all the while kicking the party into hi-gear with driving electro dance beats and thumping bass that never leaves the pocket. Their most recent release has been receiving rave reviews.  Sea of Tranquility is quoted as saying the CD is "a promising debut from a band that has clearly issued a challenge to such scene veterans as the Disco Biscuits and Particle."  The album features guest musicians from Yo Mama's Big Fat Booty Band and Elemental Harmonics as well as a track featuring Laura Reed on vocals.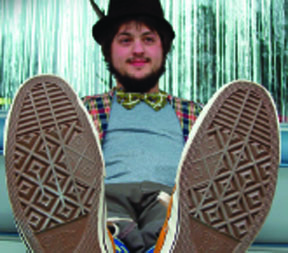 Following Sci Fi is a true veteran of the Southeastern music scene, Josh Phillips and his band,
Josh Phillips Folk Festival
.  Formerly the chief songwriter and front man for the wildly popular funk band, Yo Mama's Big Fat Booty Band, Phillips has stepped out on his own with his first solo release, "
Wicker
."  Already receiving airplay on huge Triple A stations such as WXPN, WFPK, and local station WNCW, Josh Phillips Folk Festival is being featured (along with Sci Fi) in an upcoming issue of
Hittin the Note
and also played Loki Festival and Amjam earlier this summer.  He is armed with one of the best rhythm sections in town, Folk Festival, which features members of the popular Asheville band
Strut
. This is thinking man's music that will also move your feet.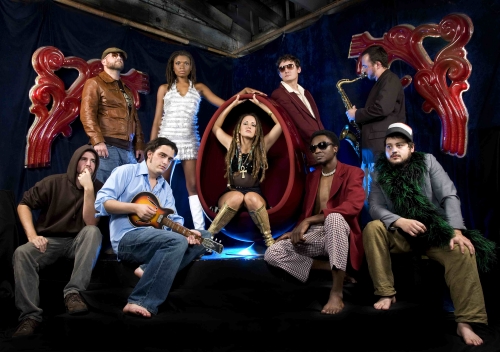 Of course if your feet are still moving, and of course they will be, Laura Reed and Deep Pocket promise to close the night in grand fashion.  Few bands have enjoyed the phenomenal growth LRDP has undergone in the last two years and few bands deserve that growth as much they do.  Capitalizing on the release of their debut album Soul : Music, LRDP have been touring the country hard and recently released a live CD/DVD on Tree Leaf Music.  The CD was recorded at the famed Tree Sound Studios (Outkast, Elton John) for the Pandora Music Genome Project and also features a DVD with live performances and footage from the Soul : Music Tour.  LRDP has also been added to the line up for the Green Train, a concert train tour dedicated to reversing the waste and destruction of our planet as well as educating people on environmentally sustainable methods of conservation and preservation.  The tour will feature musicians such as Merle Haggard and Willie Nelson and is supported by hi-profile artists such as the Dave Matthews Band and John Mayer. For more information on the Green Train please visit www.greentrainglobal.org.
Please visit Coma Gun Music's website,
www.comagunmusic.com
, for more information on the Winter SOULsticeEvent.  A Pre-Party for the event will be taking place at 6pm at Mo Daddy's just up the street from the Orange Peel. Show  your ticket stub from the Orange Peel and get free admission to the pre-party ($5 w/out ticket stub). Tickets for Winter SOULstice are available at the Orange Peel box office and online at
www.theorangepeel.net
. The show is an all ages event and tickets are $10 in advance and $12 at the door and  begins at 9pm, so don't miss it!
For more information on *Laura Reed & Deep Pocket*, please visit: 
www.laurareed.com
For more information on the *Josh Phillips Folk Festival, *please visit: 
www.joshphillipsfolk.com
For more information on *Sci Fi, *please visit:
www.scifimusic.net
For more information on *Coma Gun Music*, please visit:
www.comagunmusic.com