Big Daddy Love & The Lizzy Ross Band to Rock in the New Year at the Broad Street Cafe In Durham NC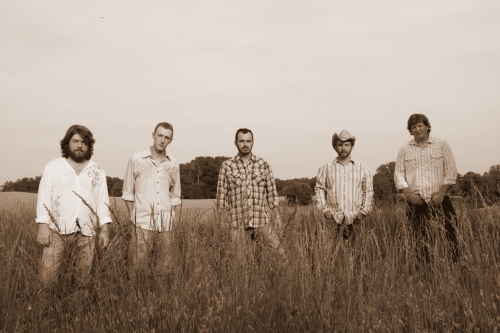 Durham, NC, December, 9th 2010 - 2010 has been a very successful year for the NC based band Big Daddy Love.    BDL released their second album To the Mountain (Little King Records) in April, won Floyd Fest's Under the Radar Series competition in July (for being the best new up-and-coming band) and has toured relentlessly in five southeastern states. 

 
Big Daddy Love will be bringing its original repertoire of bluegrass-influenced, "Appalachian Rock" to the stage of the Broad Street Cafe in Durham for a one of a kind New Years Eve extravaganza. The band and venue are anticipating an extremely energetic show and a packed house. Winston-Salem's Foothills Brewing, great friends and supporters of Big Daddy Love, will be present to provide three Foothills brews on tap with special pricing. A Foothills beer tasting will be held at 8:45 PM, which is also when the doors will be opened. The Broad Street Cafe will keep the kitchen open with a limited menu. Tickets will be sold at the door for $10 (no advance ticket sales) and the music will begin with The Lizzy Ross band starting at 9:45 PM and Big Daddy Love taking the stage at 11:00PM.
 

The quintet consists of primary songwriter Daniel Justin Smith who plays acoustic guitar and provides fiery lead vocals; Joey Recchio offers a heavy dose of electric, blues-influenced guitar as well as sugary-sweet harmonies behind Smith's vocals; contributing fantastic picking on the 5-string acoustic and electric banjos is Brian Swenk; Ashley Sutton provides a concrete low-end on electric bass; and the newly acquired, gospel and funk inspired, John Wayne Harris Jr. supports the talented ensemble on drum set.
 

2011 is looking like it will be another exciting year for Big Daddy Love. As a reward for winning Floyd Fest's Under the Radar Series, BDL received 25 hours of recording time at Blackwater Studios on the shores of Smith Mountain Lake, VA where they will be recording an album to release in 2011. In addition to recording time, BDL will be returning to the stage at Floyd Fest for multiple performances with a lineup that includes Taj Mahal. the Del McCoury Band, the David Grisman Quintet, and Donna the Buffalo, among many others. Looking deeper into next year, they are already on the roster for other summer festivals such as the Blue Ridge BBQ & Music Festival in Tryon, NC and Camp Barefoot in Bartow, WV; the band will also possess a residency at the Pour House Music Hall in Raleigh, NC where they will perform every Thursday in January.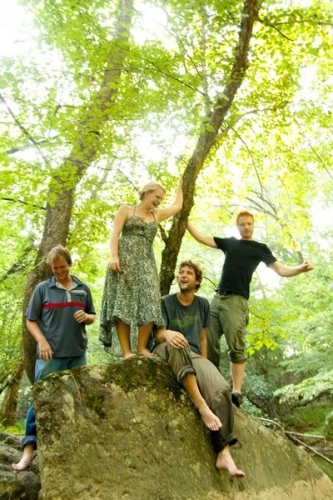 Bringing a fresh, new attitude with original tunes that hearken back to the era of rock and roll, the Lizzy Ross Band fuses jazz and folk music with dirty blues and rock.  Ross' commanding, versatile, and expressive voice has been compared to Grace Slick, Janis Joplin, Joni Mitchell, and Grace Potter.  The band's tight arrangements are tasteful and unique, ranging from subtly complimentary to virtuosically explosive.

The Lizzy Ross Band includes Lizzy Ross on vocals and acoustic rhythm guitar, Dylan Shrader on lead guitar, Casey Toll on upright bass, and Drew Daniel on percussion. Based in Chapel Hill, NC, Ross writes original soul-folk music inspired by artists from Sam Cooke to Patty Griffin.  Shrader's training in bluegrass, combined with Daniel and Toll's formal jazz education, creates uniquely soulful music with hints of rock, jazz and blues. Layered against Lizzy's powerful voice and the folky textures of the songs themselves, the band's musical style is intelligent, danceable, and unique.


"Only in her early 20's, Lizzy has already begun making quite a name for herself in the area with her stunning soulful voice and beautiful songwriting after setting a precedent with her previous band Lafcadio."
Adam Kincaid - the Local Beat on WKNC 88.1

"A quiet ode to youth and love... emphasizing stories and emotion rather than typical song structures. Ross creates intimacy with details and near-whispers. She can be sultry or innocent, despondent or hopeful. Throughout, though, her voice jumps octaves and bursts into extended runs, barely containing some hidden joy of youth or the excitement of uncertainty... In Traces, love is wonderful and cruel and steadfast and elusive, and Ross wants all of those pieces."
Andrew Ritchie - The Indy Weekly

"I was utterly blown away... Truly original songwriting, and the heart-bursting siren call of singer Lizzy Ross combined for something that I felt I had been waiting for my entire life. Ross' voice has a soulful, swelling quality reminiscent of Fiona Apple..."
Raleigh Weekend in Review

"Lizzy Ross is as sultry and powerful a singer as you will ever hear and can go from a swinging dance number with playful trills to a mellow southwestern samba without batting an eye."
Adam Sherwood - Vinyl Press

"Standout performance... The band's sultry, twangy and soulful sound was reminiscent of rocking alt-country singer Neko Case, with lead singer Lizzy Ross wooing the tired audience."
Abe Johns - The Daily TarHeel