Thursday
We arrived to the park early afternoon after a grueling 6 hour drive.  Having come in years past we already had our spot staked out next to the parks horse stables which are located on the far side of the park, its wide open with plenty of space to set up camp and great bathrooms with showers to boot.  The attendance for the weekend was around 6000 people making it very comfortable.  Today the festival opened up three stages out of six, The Uncle Charles Porch Stage, the Big IV Amphitheater, and the SOS Music Hall.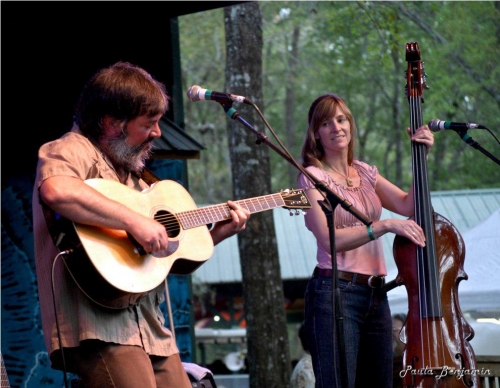 We arrived just in time for Larry Keel and Natural Bridge at the Amphitheater stage. The Amphitheater has a down home feeling with a plethora of colorful hammocks hanging in the backdrop and streamers dangling from the massive oaks throughout the venue. Larry put on one hell of a show with his unique flatpicking guitar licks accompanied by Mark Schimick on mandolin, Will Lee on banjo, and his wife Jenny on standup bass.  Larry has a way of capturing the crowd with his soulful raspy voice; his bluegrass style has a sweet passion that engulfs the band which sets a tone of energy his fans lap up with a joyful bliss. We got a big hint from his plug of "FISHIN N PICKIN which combines the satisfying thrill of sports fishing and the energizing intensity of live music." that Larry loves what he does. Wow, what a life.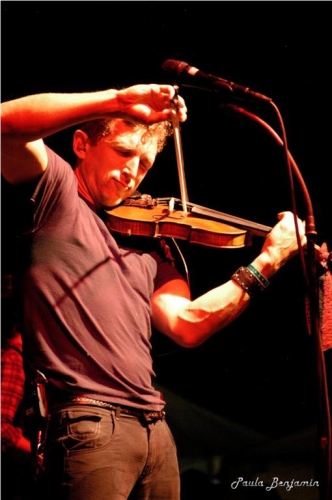 Next on the agenda for the night was a band I was witnessing for the first time, Scythian from Washington DC, who delivered a rowdy fun Celtic Slamgrass session. I'm not sure if Slamgrass is a word but I'm making it one now. Scythian has a way of getting anyone watching involved with some of the best on-stage presence I have seen from a band. Nowadays bands really need to stand out to get noticed and that's just what they do by filling our ears with amazing musicianship and their lively jumping and dancing around making full use of every inch of the stage.

To end the night we saw The Motet bringing their Afrobeat horn driven funk from Boulder, CO.  The complex arrangements played by the band shows off their accomplished ability to pull off mind-blowing compositions touching so many different genres like funk, jazz, and a hint of samba. Their sound brings you to so many places, its fun to sit back and listen to the musical journey they take you on.

Friday

Today it was full throttle with three more stages open for business (The Magnolia Meadow Stage, The Campground Stage, and Music Farmers Stage.) The morning brought out lots of educational activities to dive in to for the morning crowd, Jeff Mosier had an enlightening banjo workshop, there was song writing with Stef Lee, and Joe Craven even woke up early for a workshop just to name a few of the action packed activities.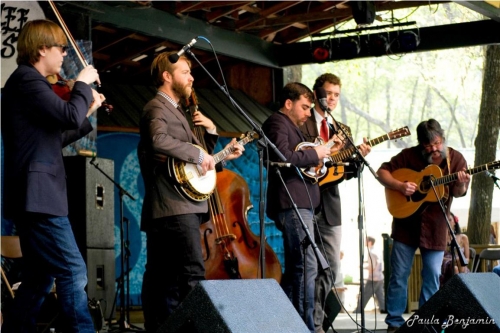 The banks of the Suwannee River was also a hotspot throughout the beautiful weekend, for those of you that have been to the park for music and haven't made it down be the river you are missing out big time! The tainted black color of the river surrounded by the bleach white limestone and white beaches gives some fascinating imagery.  Today was packed full of talent, starting with The Steep Canyon Rangers from North Carolina. You wanna talk about harmonies these boys have the chops with an a cappella that would blow your mind; their range in different tones leaves you breathless to say the least.  Steep Canyon consists of Mike Guggino (mandolin/vocals), Charles Humphrey III (bass/vocals), Woody Platt (guitar/lead vocals), Nicky Sanders (fiddle/vocals), and Graham Sharp (banjo/vocals). The Rangers also have another cohort, Steve Martin sitting in with them on occasion. This collaboration produced a very tasteful fun album called "Rare Bird Alert" I would have loved to see Steve Martin live with them but I guess it wasn't in the cards for this show but during the set a little surprise called Larry Keel graced the stage for the song "Call the Captain".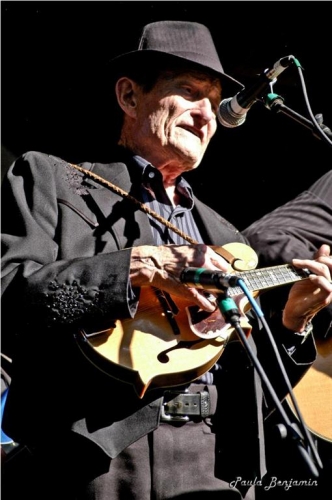 The music throughout the day just seemed to get better and better with acts like Jesse McReynolds, at 81 years old he should be taking it easy in a rocking chair on his front porch, but not for Jesse. Being "The ironman of Bluegrass", Jesse picked up his mandolin and whaled on it like no other, accompanied by his band Jesse laid down some very nice Dead tunes, I'd say 90% of his song where Grateful Dead songs or made famous by them. He ripped out Black Muddy River, Ripple, Standing on the Moon, Loser, Deep Elm Blues, and Franklin's Tower along with some sick instrumentals.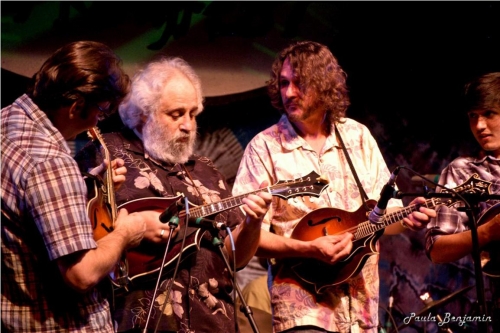 Friday night was riddled with goodness starting with the almighty David Grisman Sextet. For over 40 years David has given us a style of music that has withstood the age of time. His "Dawg" music blends together tastes of bluegrass, jazz, and some Latin influence. During the set David pulled off some nice oldies like "Minor Swing" and "Dawg's Bull" from his 1978 album "Hot Dawg." Drew Emmitt and the McCoury brothers hopped on stage for "Dawg's Bull" which was a nice treat. 4 mandolins at one time I thought would have been over kill but they made it work flawlessly.

Later that night The Motet played again so we swung by to see them for a little bit between shows and low and behold who was on stage by one of my favorite artist "Michael Kang" from The String Cheese Incident. I had heard he was playing this weekend but his side-project Pangaea had to cancel so I guess he just came as an artist at large.  Although the set was tremendous and Kang had some defining moments with his violin I would have liked to have seen him get more involved in the music, but I think The Motet's songs are just so complex, I would imagine trying to sit in with them is very hard to do.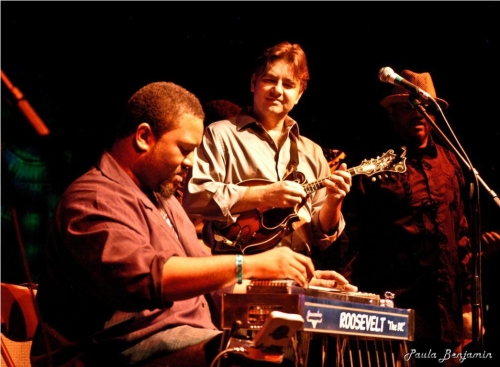 The Travelin' McCourys with the Lee Boys were on next which was a show not to be missed.  I really wanted to see how they were going to pull this one off.  The Lee Boys being a high energy funky gospel band with Roosevelt Collier at the helm on his pedal steel guitar meshing with the bluegrass sounds of the McCourys was interesting to say the least.  Roosevelt's pedal steel was a little over powering which drowned out a lot of the acoustic instruments, but when he toned it down a bit the music flowed smoothly in to a gospel bluegrass extravaganza.  The two bands are currently collaborating on an album entitled "Meeting in the Middle" which makes total sense, bring the two genres together and making it work. I'm looking forward to checking that one out.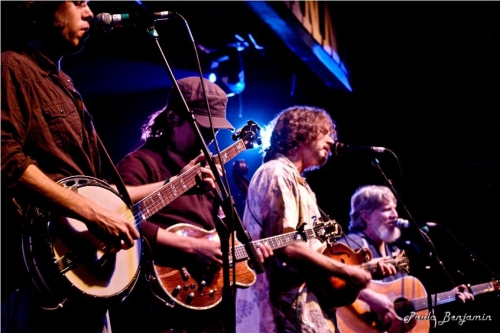 Saving the best for last the Suwannee Springfest came to a close on Friday with The Emmitt Nershi Jam.  This set started off with just the band and end up being a collaboration of so many musicians it would have made your head spin. I think I counted around 17 to 18 people on stage at one time. Some notable musicians on stage were (Michael Kang, The McCoury Brothers, Rushad Eggleston from Tornado Rider and Alli Kral from Cornmeal.) The set consisted of the great songs like "Colorado Bluebird Sky, Good Times around the Bend, Lester had a Coconut and an all-out raging encore of Jelly Fish".  This was by far one of the best sets of the weekend.

Saturday

Meandering close to camp after a refreshing dip in the river we hung out at the meadow stage for most of the afternoon and had the privilege of seeing Asheville's Josh Phillips and Charleston's Sol Driven Train.  Seeing them before I knew what to expect but our neighbors had never heard of or seen either band so it was exciting to introduce new music to new friends.  Josh Phillips probably has some of the best catchy tunes and meaningful lyrics out of anyone I know.  As for Sol Driven Train they are just downright fun, this set brought out songs about baking cakes and sleeping with my PJ's on. They masterfully blend fancy jazz horns, island beats, and vocal harmonies into a distinctive upbeat wide-ranging sound.

Later that day, we decided to venture off to check out the campground via a golf cart. Having access to a golf cart in this huge place makes it so much easier, wow!  A nice part of this festival is that most bands play twice giving you a chance to rest up or do other things you wouldn't normally do like being able to have time to fix a good dinner, relax or enjoy a stimulating canoe trip.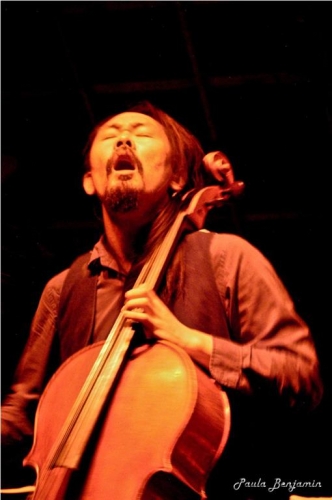 The headliner of the night was The Avett Brothers with a set list that brought down the house (Shame, PG cedar lane, Color show, Paranoia, Blue ridge mountain blues (Doc Watson cover), Living of love, SFOS, Fall, Murder (daughter mother), Tin man, Hard worker, January wedding, HFOD / RFOP, won't be scared to die, KDH, ILU, Traveling song.) The encores were November blue into Indolence. This one like every other Avett Brothers show I have been too was topnotch, the sound was perfect, the crowd was into it and the band was feeding off the audience's energy. Coming off their high of being on the Grammys playing with Bob Dylan and Mumford and Sons was I think a big step for the band and their continued success. The Avett Brothers seemed to have found a niche within the bluegrass realm, popularizing the genre bringing them to a fulfilled state of stardom which hopefully continues for years to come.

Later into the night we stopped by to see what all the fuss was about this band from San Fran called Tornado Rider. Holly Jesus these guys are insane, their antics and setup on stage is like nothing I had seen before, let me just tell you that I was kinda freaked out by the whole thing. First off you have Rushad Eggleston, the lead man on Cello, dressed up in hot pink and black striped tights and a Robin Hood hat running around the stage jumping up on speakers raging like it was a hard core head banging concert. Second you have the stage setup; a bright green drum set that about blinded me and a bassist that sported a sweet raccoon hat. The music that came from the stage was to say the least an ear full.  I'm not going to say it was bad but just not my cup of tea, I'm not sure if it was the hot pink pants that did it or the screeching bow against the Cello either way we had to exit stage left.
Sunday

A day of relaxation, today we started the day with a 2 mile canoe trip with our new found friends and neighbors. In the beginning of the trip we made a stop off at a natural sulfur spring located in the depths of an old run down fort. The smell was as you can guess nasty rotten eggs, but it was bearable. The springs was very rejuvenating and invigorating.  After the trip we rushed back to camp to get ready for the music the rest of the day had to offer.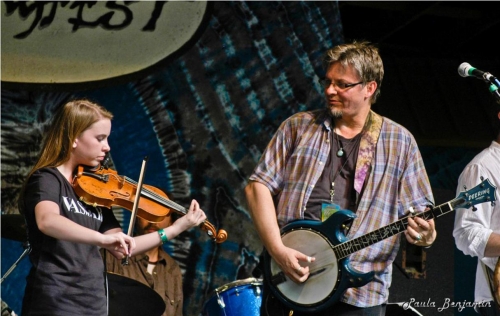 Today at SpringFest was Vassar Clements day.  The Grammy award winning fiddle player has been dubbed the Father of Hillbilly Jazz, an improvisational music.  At the Amphitheater, The Mosier Brothers took the stage late in the day and wowed the crowd with their upbeat jamgrass lead by front man Jeff Mosier on electric banjo of Blueground Undergrass, Brother Jeff on guitar, Kris Dale on bass, Jack Watson on Drums, and legendary fiddler David Blackmon.  During the set David Blackmon got a run for his money when a little girl that's was no older than 12 got up on stage and tore it up during one song.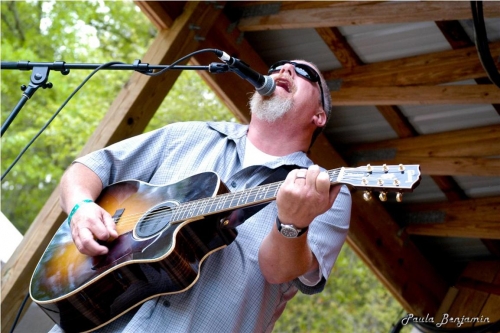 Next on the agenda was an hour's worth of Acoustic Syndicate leading into the headlining act for the festival's end, Donna the Buffalo.  Donna played the set with lots of artist contributing like Jim Lauderdale who's Americana style meshes perfectly with Donna played "Snowbird", Atlanta's own Ralph Roddenbery graced the stage and played one of his originals "It's Gonna Leave a Mark" and "People Let the Sun Shine In", Rushad Eggleston from Tornado Rider was center stage for "Paranoidness and Pain", Verlon Thompson, who is best known with his work with Guy Clark got up and sang "Bad Angel" and "Get to You Waltz", and Acoustic Syndicate hopped up on stage for their song "Rainbow Rollercoaster" and "Three Little Birds." What an end to a perfect weekend.
Suwannee SpringFest is hands down the best place to go on the east coast for the world's most talented Bluegrass, Americana, Folk, and more.  For 15 years SpringFest has continued to give fans that spirit of love and respect for the music it has summoned to Suwannee leaving past and present attendees very grateful. With this kind of commitment SpringFest will surely be around for another 15 years and beyond. 
Article by: Brad Winecoff
Photos by: Paula Benjamin