Perpetual Groove rolled into Raleigh for a two night stand in the middle of a World of Bluegrass (a festival that was going on all over town). Their psychedelic rock anthems were a a nice change of pace from all the acoustic picking going on elsewhere.  Browse the setlist below and enjoy the photo gallery from Justin Barnett of JRAWK Photograhpy.
Setlist 09.28.2018
Life
Teakwood Betz  
53 More Things to Do in Zero Gravity  
Save For One  
Under Lock and Key
Robot Waltz  
Orange Wedge  
Robot Waltz
Crowded Tub
A Day the Way  
Sundog
Teakwood Betz
Cairo
Best of Anything
Andromeda  
Pepper  
Sundog
Encore: Walking in Place
Setlist 09.29.2018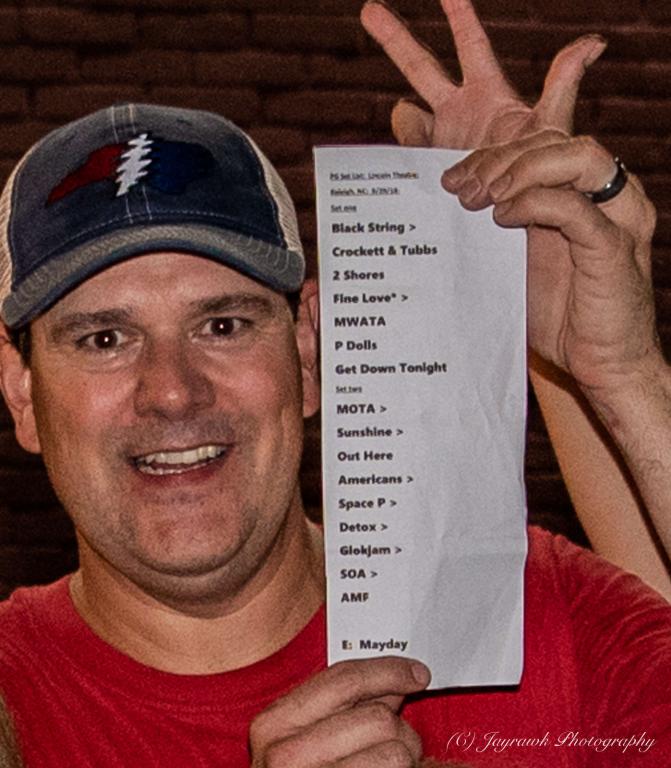 I also recall Rage Against the Machine's "Bulls on Parade" in the encore as well.