Jesse, Luke, Chuck, Mike and Mike made their way back to the dirty mitten this past Friday, 01/31, for a stop at the Royal Oak Music Theatre. It is a venue I had previously never been to, but after the one night stay I dare claim to place it in the top five venues in Southeastern Michigan. The bar in the front directly after the entrance gave the audience easy access to the shamelessly overpriced drinks. The main floor is spacious, but intimate enough to make for dance collaborations with fellow enthusiasts. The entire venue is accompanied by a backline balcony for those tripping and overwhelmed by the laser light show. The opener, Conspirator, warmed up the audience with great jams – I assume, for we showed up a couple minutes into Lotus's first song and the mood in the air was far from left.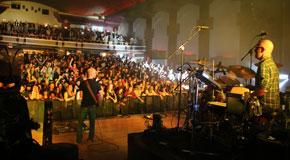 The last time I had the pleasure of seeing Lotus was at Summer Dance, Nelson and Ledges 2010. It was pouring rain, I met a tripper named Sterling, and as everyone ran back to take shelter, we stayed and raged in the muddy muck, soaking wet, letting the sweet rhythms of Lotus take us into the wee hours of the night. I did not think Lotus could top that festival experience, but just as my friends told me before the show at Royal Oak, they get better every time you see them. Lotus didn't disappoint and what I was told came to be true. Lotus came on at about 10:30 pm and didn't get off the stage until close to 2:00am. The light show was spectacular, the song choices immaculate, and the experience transcendent.
Lotus gets better from year to year, show to show. It is no wonder they play upwards of 100+ shows a year, most sold out, as well as hitting a plethora of prestigious music festivals. If you have not had the chance to see Lotus or like me, took a bit of a hiatus, or do not want to cough up the hundreds for a music festival, the time to see them is now.
Set List:
I: Age of Inexperience, What Did I Do Wrong, Nematode, Nri, Travel > Harps, Glided Age
II: Uffi, Bellwether, Cut Dick, Mikesnack > Sunrain, Machine Gun > 128
E: Cloud 9, Spiritualize
To listen to the show at Royal Oak Music Theatre 01/31 please visit: http://www.livedownloads.com/live-music/0,10347,370/Lotus-mp3-flac-downl...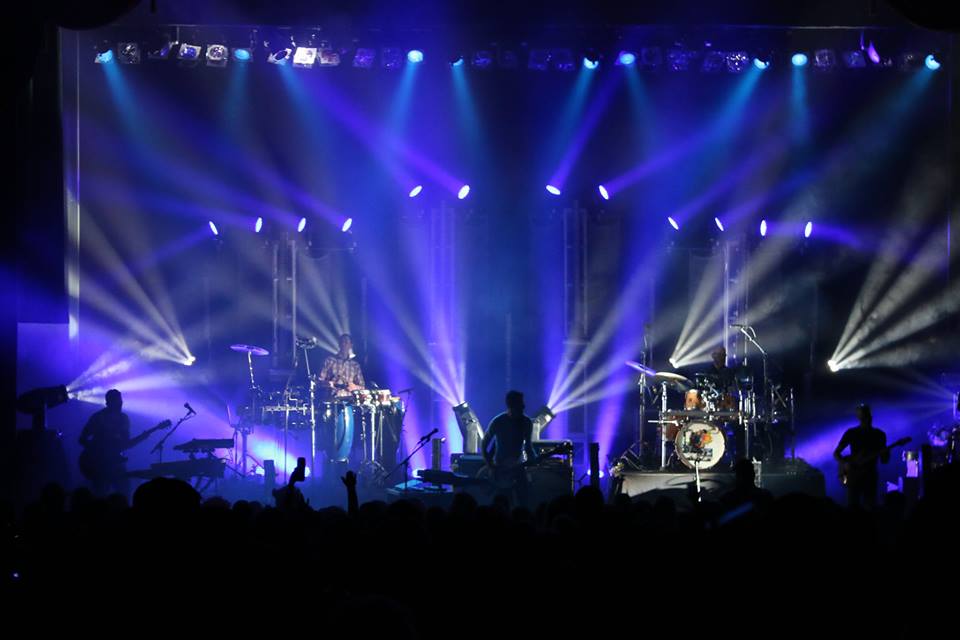 For more information please visit Lotus's official website: www.lotusvibes.com
Written by Kevin Tshiamala
Photos by Rob Hendry