My first year, trial-run experience included a hellacious, ten-hour entrance, but this year I was able to slide to my campsite in under two hours. My first year included long port-a-john lines, only to find myself disgusted at the end of my wait, but this year I almost always walked up to an unlocked port-a-john that was almost clean enough to eat out of… okay, that's a disgusting exaggeration. Year one had some campers walking over a mile to their campsite on dance-weary feet, but this year nobody came close to a mile's walk. What I'm saying is, Lockn' did 2014 just right by its guests!
The band's included a list of giants and soon-to-be legends. The headlining slots brought in the String Cheese Incident (including one set with J.T. Taylor on vocals for a Kool and the Gang tribute), Widespread Panic (Steve Winwood joining them on stage), and Umphrey's McGee prog-rocking the field for a night. Willie Nelson brought legend to our ears, the Allman Brothers Band (performing 1971's "At Fillmore East") bid us farewell as they prepare to leave the tour circuit, and Tom Petty made a rare appearance in our particular festival scene. There was some odd overlapping of songs with these two, but Phil Lesh and Friends played on the same night as Bill Kreutzmann's Locknstep All Stars; people hoped for a crossover of these two Grateful Dead members, but hope doesn't heal all wounds.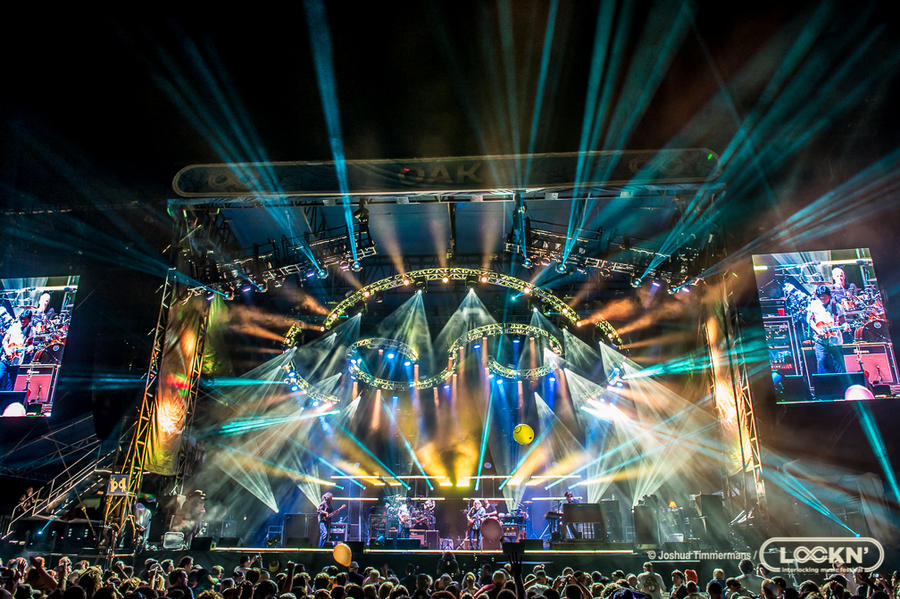 The up and comers came with a caliber that could hold down headliner slots. Some of the fest's best included TAUK's prog/psychedelic exploration under a scorching sun, Gary Clark Jr.'s blues-rock expertise, and Rockn' to Lockn' (battle of the bands event) winners, People's Blues of Richmond, with its unabashed and relentless rock n' roll/gypsy growl approach to the stage. I was especially taken by Gary Clark Jr.'s set, and you should catch him soon so you can say you saw him before he was a living legend.
My personal highlight surprise was, unexpectedly, The Chris Robinson Brotherhood. I like the Black Crowes well enough, but this crew truly did it for me. They played on the Shakedown Stage (outside of the main-stage area) from 1am-3am, and I wouldn't have preferred to be anywhere else. Chris Robinson led his mates through a set of southern rock candy that ended Friday night so sweetly.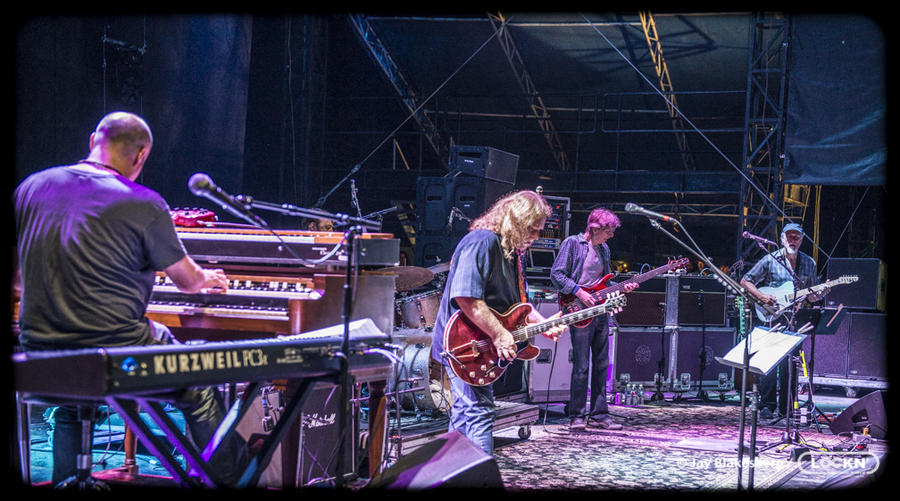 It's not all about the music and ample, clean port-a-johns. Vendors brought some of the best food and crafts a festivarian could desire. From local food/beer vendors to traveling craftspeople, Lockn's vendors had something to fill every desire/splurge that might hit. Stomach fuel is necessary for a long festival run, and I was just as delighted by the Australian pot pies as the grilled cheese and apple cider I stumbled upon. Hunger is not an option during days of 90 degree temps, unless you want to crash and miss all the surrounding festival goodies.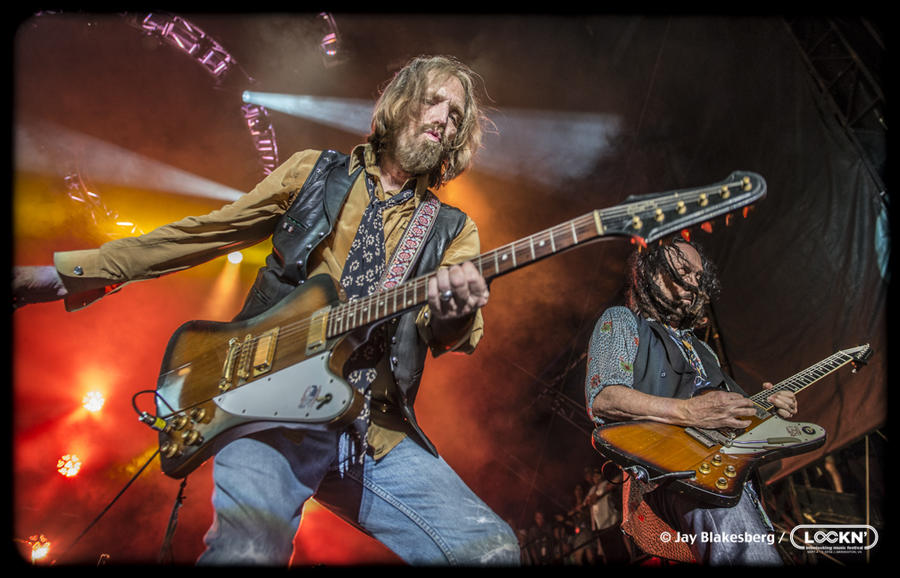 So those notes were taken, and near-perfection was achieved for a crowd of around 30,000 onlookers. I can honestly say that I've never had a smoother experience at a festival of this size. I personally can't wait to see the corrections (can you perfect what's perfect?) year three might have in store, and I just might not leave the land of Lockn' if they manage to better what I experienced in 2014.
Words by: Jeremy M. Sanchez
Photos Courtesy of Lockn' [view gallery]