Posted by: leeway | January 6th, 2009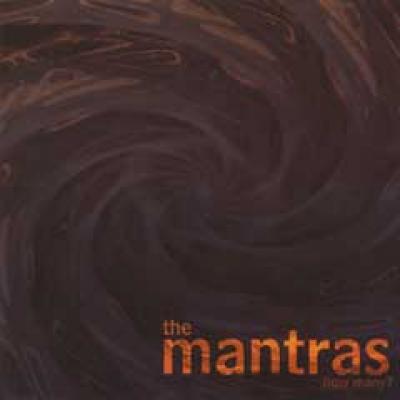 This collection of 5 Greensboro, NC musicians has been pumping out its distinctive blend of funk, jazz fusion, and jam since 2003.  In that timeframe, the Mantras have maintained a stable lineup featuring Keith Allen on guitars and vocals, Marcus Horth on guitars and vocals, and Brian Tyndall on bass.  Justin Loew joined the group in late 2005, and has been anchoring the drum kit ever since, while the addition of percussionist Brent Vaughn in 2006 added rhythmic depth to the band's syncopated grooves.  After laboring in the trenches and playing to increasingly larger crowds each night over the years, the Mantras have gained momentum, playing attractive gigs at every Thanksgathering (Winston-Salem, NC), an energetic set at Trinumeral in August 2008, and have staged two incarnations of their own music festival, Mantra Bash. 
"How Many?" begins with "Blue Tiger," which showcases strong, percussive rhythms and is punctuated by Keith Allen's capable slide guitar.  From there, the album rolls into the initial, rollicking notes of "Song for You." This song is buoyant and likable in many spots, progressive and atonal in others; the distinct personalities between these differing elements of the song are compelling.  "Miguel's Dream" features driving drums and percussion, lyrical guitar, and enough swing to inspire the ladies, while "Miguel's Travel's" completes the satisfying studio sandwich.  The convoluted "Jabberwocky" rears its head next, and this Mantras "standard" has really benefited from a studio interpretation.  The band explores various sonic layers with this song, utilizing slow, searching guitar riffs before cascading into a crunchy, frenzied guitar to close the song.  Marcus Horth's sitar lingers on "Mantraga 1" before segueing into the aggressive, driving "Cairo," while "Mantraga 2" closes the album out with a loose, mystical feel.
The overall tone, length, and perspective of this album satisfy and will definitely please those that love hard-driving guitar.  The new listener is likely to hear the influence of Trey Anastasio, Frank Zappa, and John McLaughlin in the guitar work on these songs, as many of these tracks showcase Keith Allen's sterling guitar chops.  Tyndall, Vaughn, and Loew lay down a pleasing foundation for Horth's and Allen's vocals and guitar work.  Although one or two tracks seem clunky, the majority of the disc is consistently excellent and provides an informative overview of one of the hardest working bands in North Carolina.
- By J. Evan Wade