Posted by: leeway | May 15th, 2014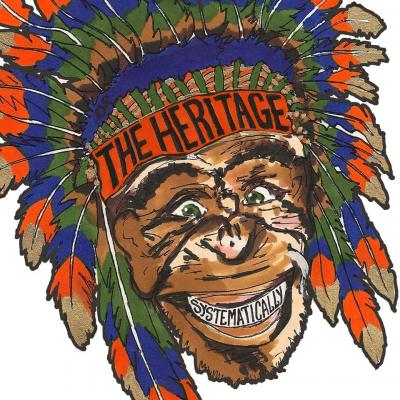 The Heritage originally formed in 2011 in Winston-Salem, North Carolina and now boasts a touring lineup that is five strong. At the time of recording, the band featured a six-piece arrangement with Andrew Lazare on guitar and vocals, Cass Copsey on guitar, Marshall Bjorling on drums, Court Wynter on bass, Steve Sutton on trumpet and Michael Kinchen on saxophone. After cultivating their sound through various incarnations and lineups over the last few years, the tracks on this album boast a warm, horn and guitar-driven funk sound, bursting with energy and charismatic likability. For those familiar with the Home Grown catalogue, the tracks on "Systematically" remind me of Lubriphonic, a Chicago-based funk band that has been in the network for several years. However, with these fresh horns and smoldering guitar, the Heritage shows itself to be anything but derivative. The seven tracks of "Systematically" are as "soulful" as they are "funky" and this is one of the many fresh qualities that I enjoy about this album.
The album rumbles out of the gate on the strength of its title track; jazzy, almost atonal flourishes from the horns blend with nice, groove-laden guitar, bass, and drums. The track swells and sways, offering excellent interplay between trumpet and saxophone, coalescing behind hard charging drums, bass, and energetic lyrics; it proves to be a good first sample of the treats within. "Get Down" is characterized by the tease of wistful guitar and winsome lyrics, while "My Own Way" shows itself to be "rootsy" yet "sophisticated." The album's fourth track, "I Wish You Would" strikes an energetic contrast to the previous two, decidedly more moody tracks. This track is characterized by driving guitar, the blustery play of horns, and confident vocals. Cass Copsey's guitar proves to be smoky, brooding, and demonstrative in the latter measures of this song. "Fat Cheek Cat" is a charmer, utilizing rollicking guitar, excellent vocals, and insistent horns to create a nice textured jam. The album closes in energetic, fun waters with "Puttin' In," and Michael Kinchen's lilting saxophone really stars here. Andrew Lazare also shines throughout the album and his warm, voice adds a nice charismatic feel to the lyrics he sings.
The overall presentation and feel of the seven tracks on "Systematically" is warm and inviting, featuring spirited interplay between saxophone, guitars, and vocals, and one is compelled to play again soon after the first listen. The "funk" tracks on the album present themselves nicely, and serve as an excellent contrast to the more stripped down feel of "Get Down" and "My Own Way." Both of these mentalities succeed on "Systematically." As the band moves forward from here, further defining their impressive vision and robust sound, I'll be curious to see what comes to light next. This album definitely proved to be a great introduction, and offers a compelling blend of funk, soul, and roots, while Lazare's soulful voice adds an essential element that cannot be underestimated. With such great ingredients, this album satisfies in lots of ways, and the guitar lover in me is extra satisfied with the tracks of "Systematically."
- J. Evan Wade