Posted by: leeway | March 16th, 2012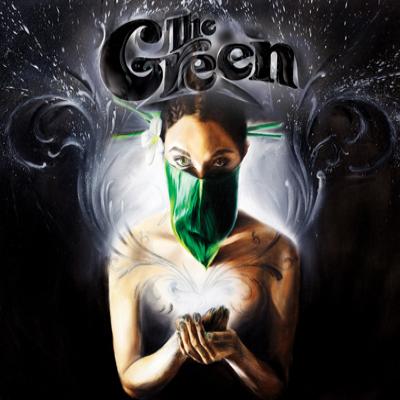 In only the band's second release, they find themselves on the heavy-hitting Easy Star Records label and working with the likes of SOJA's Jacob Hemphill (vocals on "Come In"). Ways and Means is an album strong enough to shine without mentioning the band's cohorts, but the company one keeps tends to speak volumes; plenty of long-touring reggae bands wish they shared The Green's well-cultivated connections.
The Green comes out swinging. The first track ("Keep On") rings like a mission statement for the band. They share in creating beautiful vocal harmonies (Caleb Keolanui on lead vocals), singing, "I'm pissed off at the fact I know you're trying to bring us down. That's why we got to keep on fighting." Nothing comes easy, and regardless of where the band currently finds itself, it's clear they have the necessary survival instincts to push through the music industry's tribulations.
Although The Green is undeniably a roots reggae band, they are also very heavy on the lovers rock vibe. This is an album that skillfully speaks to the need for a well-rounded emotional pallet. There are plenty of tracks about the joys of interpersonal love, but "Jah Love" provides a unique spin. In a twist on reggae's usual pattern of showing love for Jah, "Jah Love" flips that and says, "Don't be afraid. Jah will never stop loving you." Regardless of one's religious lean, it's a nice thought and a different look at sometimes-overplayed themes in the reggae market.
The album finishes strong with the last three tracks. If the love songs start to feel over-played, the horn-packed (Howard Moore on trumpet, Stephen Donald on trombone, Pat Care on sax) "Transparent People" calls out people who live as though the eyes of the world cannot see through their disguises. It's a track that could help the state of the world, if more people cared to take its message to heart - "They can see through your lies."
Jacob Hemphill's immediately-recognizable and well-seasoned cords grace "Come In" for a moment of modern-reggae star power. This is another love track, but a highly-polished one. If you've ever heard Soldiers of Jah Army, then you'll be able to call out Hemphill's sound from the first word; nobody sounds quite like him.
I'm always surprised at the way a simple and unassuming track can make me fall in love with a band's good works. "That's the Way" is the definition of musical simplicity; a laid back bass and hand-drum groove under the trickle of an elegant piano run, alongside repetitive but carefully-wrought vocals, is where it finds its force. When artists of all forms take a moment to step away from their routines, they often locate their true power and voice. Something so simple can become ultimately defining, and if I were to play just one track for someone I wanted to introduce to The Green, this would be it; I'd skip the rest of the album's love songs and land on the final track. "That's the Way" is a song about The Green's homeland, but it's ultimately cyclical in a message that can be universal applied. The band shares in singing, "I got emotion, like the ocean. I just need to know where to devote them, 'cause sometimes I just get overwhelmed. But I know that's the way life goes; that's the way life really goes. I said I'm sorry... Keep your chin up. We still got what's in us. Now keep it going, going strong..." All of the studio polish in the world means little, if an artist isn't finally able to uniquely connect to the larger human condition, the way this track does over a gentle musical weave. It's a skill that makes a great artist into a gift to the world. I'm excited for their muse to tap them into more of this.
- Jeremy Sanchez