Posted by: leeway | February 11th, 2009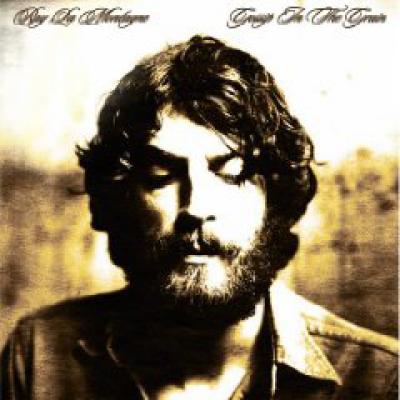 LaMontagne's third album offers a variety of moods (whether they are pensive and moody or smart-alecky and humorous) and features a larger number of musicians than the more stripped-down releases ("Trouble" and "Till the Sun Turns Black") that preceded "Gossip in the Grain."  Roughly half of the tracks on the album were recorded at legendary Abbey Road Studios in London, England.  The ten tracks on this album range from sing-along numbers that remind one of the glory days of Motown, to the more elusive, mysterious tracks that feature LaMontagne's signature lyrics and delivery.  The resulting mix is sonically interesting and emotionally gratifying, and has inspired many repeated listens.
I think it's important to review an album on its own merits, and to keep comparisons to other established artists to a minimum.  This allows an album to stand (or fall) on its own merits, while a comparison diminishes whatever unique identity a song may have.  However, in reviewing "Gossip in the Grain," I find such comparisons to be logical and helpful in describing the overall mood and feeling of these finely crafted songs.  The album begins with the yearning "You Are the Best Thing," and features backup singers, horns, and a warm likeability that evokes Marvin Gaye at his finest.  "Let It Be Me" and "Winter Birds" are slow, soulful ballads that spotlight LaMontagne's yearning voice and excellent songwriting skills.  "Sarah" seems to be written in the spirit of British crooner, Nick Drake, as LaMontagne's soulful voice is meshed with a pleasing arrangement of violin, viola, and cello.  The atmospheric, lilting beauty of "I Still Care for You" reminds me of the yearning, dark side of Radiohead, while "Meg White," a playful ballad written in honor of the White Stripes' iconic drummer, invokes the vaudevillian, theatrical quality evident in many of their songs.  The album closes with "Gossip in the Grain," a subdued, haunted tune that reminds me of Cat Stevens at his finest.
This album, with its introspective, yearning quality reflects a rich catalog of influences, yet demonstrates LaMontagne to be a uniquely talented singer / songwriter in his own right.  This collection of songs succeeds in displaying many different moods and attitudes, and offers a warm introduction for those who may not have heard LaMontagne's work.  LaMontagne has infused all of these songs with his own lyrical prowess and unique way of expression yet has insured that these songs are musically interesting and compelling as well.  "Gossip in the Grain" offers a compelling portrait of LaMontagne's current direction as an artist, and the results are quite satisfying.
- By J. Evan Wade