Posted by: Anonymous | July 18th, 2008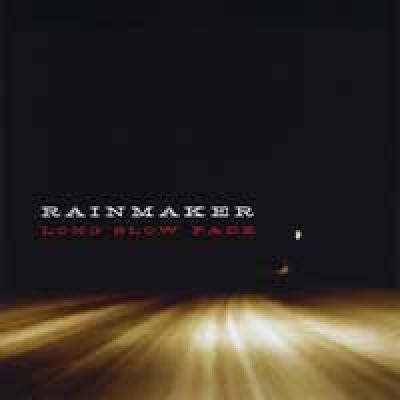 They make fresh music in a tried-and-true format, lacing their mellow groove-rock with catchy lyrical melodies and interesting instrumental interplay. The first track on Long Slow Fade, their latest album, captures a good deal of the poignancy and process of Rainmaker's music. Entitled "The Last Record Store," the tune is a resonant production of classic American songwriting and atmospherics. A nifty cliff-dive ending drives home the songs somber mood, and it (along with the album-ending reprise) could well double as a soundtrack for the fateful day when the last record store does actually close down.
Funkier textures are found in the writhing down-home groove of "Real Good Reason to Hide" and the soulful "Further From the Truth," both of which belie the band's geographical base, sounding more like southern-fried funk than Bay-Area boogie at times. "Sweetwater Has Run Dry" is a gentle, pulsing homage to the now-defunct (but relocating) live music club and brewery that hosted so many amazing artists in northern Cali over the years. There's a breezy chemistry to the band's thoughtfully composed songs that seems as if it would lend itself to some very fine improvisation, but thankfully the album holds those cards close to the vest, instead giving the listener succinct, well-constructed songs like the misty-eyed "Photograph" and the dramatic "True to Everybody But You."
The disc boasts some energetic moments of guitar-rock like the tasteful solo in "Waiting and Wandering," but for the most part it's a melancholy affair of restraint as evidenced by relaxing tunes like "In A Way That You Want to Be" and the steely country-tinged sadness of "Another Sequel in Hollywood." Such an approach is refreshing, and Rainmaker's placment of substance over style greatly benefits the listner's experience of the appropriately titled Long Slow Fade.


--Bryan Rodgers