Posted by: Anonymous | February 5th, 2004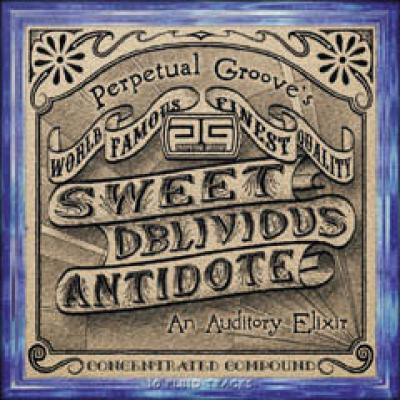 Focusing on creating a singular sound rather than blatantly showcasing their obvious individual talent, P-Groove molds the overwhelmingly happy tones of their music into various shapes. Thankfully, their sweetly optimistic outlook avoids the realm of the corny. They coax a huge sound from their utilitarian guitar/bass/keys/drums setup, stoking a universal psychedelic fire that lately seemed to be fizzling. There's sun-drenched, barefoot bounce-rock that actually springs from group effort instead of the well-tested verse-solo-verse format.
Sections of trance-like intent grow from what seems like trial and error repetition. They also demonstrate the ability to garnish their less frenetic material with enough dynamic pulse and lyrical structure to give it an epic feel. This music succeeds because the band can weave ideas around each other in countless ways. The album pulls the listener in at a steady pace, never jarring the ear but gently persuading it with subtle melodic shifts ("Perihelion"), nifty multi-sectional compositions ("Sundog"), and instantly familiar hooks ("TSM2"). Buoyed by vocals that are actually relevant and pleasing, Sweet Oblivious Antidote glides further into the endless groove with sublime tunes like "Teakwood Betz" and the Flecktones-sounding "Astromonkey". "Astromonkey" bursts into musical permagrin with a percussive, island-hopping climax and giant rock-and-roll ending.
The title track brings the album to a fitting close with dense vocal harmonies, sparkling mid-tempo roots rock, and a soaring, dramatic ending. With this album, Perpetual Groove offers soothing relief for the aching muscles of jam-rock.
--Bryan Rodgers