Posted by: Anonymous | October 30th, 2008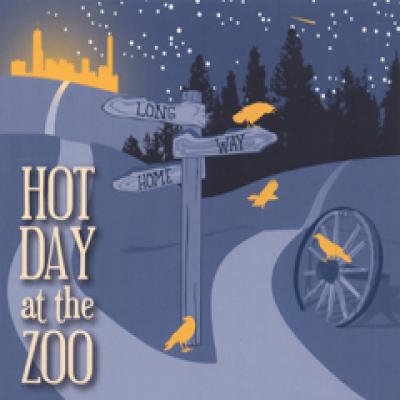 On their second release, Long Way Home, the band covers a wealth of territory in musical time, the latter of which is of the essence - Long Way Home is an EP. While it won't last the whole ride if you have a long way to get to your own home, the disc's 5 songs reveal a band of immense talent. They've got a forceful modern backbone to support their time-tested acoustic instrumentation and rootsy, bluesy, bluegrassy songwriting. These guys aren't just bluegrass players either - guitarist Michael Dion has taught English in Ecuador and studied Andean music, and bassist Jed Rosen has a BA in music theory and has participated in projects with brass ensembles and orchestras.
Quality-wise, it's a great sounding album. The instruments and voices are crisp and clear, which is so essential for music with as many tones and harmonies as are found here. The rollicking "Gypsy Moon" opens the album in contrast to the wistful sound of the title track."Long Way Home" details a meeting between two Civil War soldiers as they make their respective journeys home. "Lost" bursts out of "Long Way Home"'s melancholy mist with slap-happy vocals and mountaineering banjo from Jon Cumming, walkin' bass from Rosen, and the great harmonica work of Dion. Dion's harmonica sets the old-time atmosphere for "Outside Lookin' In," which, like the rest of the album, wonderfully showcases the bands finely-honed vocal harmonies. It's one of the happiest-sounding sad songs I've heard. Or it's one of the saddest-sounding happy songs...well, I can't quite decide. It's sort of both, and it's fantastic.
The one weakness of this disc is obviously the length. Track 5 comes way too fast, just as the listener is starting to grasp the full scope of the band's ability. I think we can look forward to a lot more from "HDATZ", as their confidence and ability are undeniable. "ZooGrass" it is!

--Bryan Rodgers