Posted by: Anonymous | February 3rd, 2004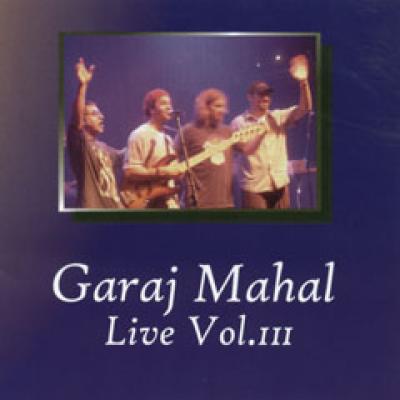 Rare are the bands that immediately inspire fervent loyalty among those fortunate enough to experience their aural assault.  Simply put,
Garaj Mahal
is all that and more.  Made up of four ridiculously talented players, this band is capable of countless moods, textures, rhythms, experimentations, and styles.  Ultra-proficient guitarist Fareed Haque is wildly creative and fearless on his instrument, channeling his otherworldly fretwork into mind-boggling statements of structure and chaos.  Complexity is no problem for the veteran rhythm section of Alan Hertz (drums) and Kai Eckhardt (bass), who defy time, provide a foundation that consistently rivals anything layered above it, and explore at will.  Keyboardist Eric Levy completes the quartet, and his time spent studying with Haque certainly shows in his manly control of his instrument.  When you see these guys live, it stays with you.  It's the equivalent of a vivid childhood memory, inspirational music that isn't necessarily religious in nature.
With impossible instrumentals and lyrics that range from the uplifting to the unusual, this band sounds inhuman in their talents.  Perhaps it is only appropriate that there are THREE new live releases coming out in March.  After all, one disc or one show just wouldn't capture enough of their extended tunes, which on average clock in around 11 minutes each.  These compositions fuse brilliant bursts of funk with outbreaks of unfathomable instrumental artistry.
Volume 1 (8/23/02, Great American Music Hall, San Francisco) is a "hometown" show that features tabla master Zakir Hussain for most of the show.  As a result, this disc has a more serious vibe and a decidedly more transcendental feel.  The epic "Gulam Sabri" opens this disc with gradually growing power and highly spiritual tones highlighted by Haque's work on sitar and Hertz' unwavering drums.  "Semos" draws you in with an interesting spoken word segment that gives way to more fantastic interplay between Hertz and Hussain.  There are some recognizable quotes from their tune "Poodle Factory" going on in this jam, though unlabeled (or unacknowledged).  "Ivory Tower" is a righteous funk sermon with self-affirming lyrics that showcases Eckhardt's fabulous skill on the bass as an intro.  "Of A Simple Mind" closes the disc in glorious fashion, its near-breakbeat backbone ebbing and flowing in and out of plantative, stately interludes.  This volume is a relaxed interstellar tour of world music, meditation, and prolific intensity.
Volume 2 (8/13/02, Boulevard Cafe) takes place in Chicago, which is Haque's home turf.  Bands always play hard for the home team and this show stands out in my opinion.  Many favorites surface here, such as the jubilant funk experiment "Cosmic Elevator" and a cover of "The Chicken" that will change the way you think about that tune.  It's pretty obvious that "Poodle Vamp" is inspired by the uneasy half-joke that Chinese food is not what it claims to be.  Stirred alternately with Zappa-like trickery, body-rocking jams and heroic instrumental interplay, this tune has it all.  Levy proves himself as one of the best keyboardists walking throughout this disc.  I think this album is the funkiest and most addictive of the three.
Volume 3 (5/11/02, Fox Theatre, Boulder, CO) is equally energetic and tasty.  "Thursday" is a slice of Rhodes-fried groove that sounds like Steely Dan with Prince on vocals.  "Stoked On Razaki" is a frantic exercise in speed-jazz that features
Jamie Janover
on his custom-made "Mini-Kit", adding more depth to the undulating rhythm.  The whole thing ends with an instrumental cover of Madonna's "Material Girl" that spans 17 minutes.  Without a doubt, this version explores every possible reach of this precious melody of the 1980's.  Using the vocal lines as a road map, Haque urges the band into several sections of differing dynamics that range from thick and funky to tear jerking.  You won't know whether to laugh or cry by the time Levy inserts a delicate keyboard solo into the sonic space that the band has wrestled out of this odd cover song.
Having never officially released any kind of albums, Garaj Mahal has gone beyond the call of duty by compiling these discs.  I'd call them "experience documentaries".  Attempting to bottle their brand of music is a daunting task, and so is trying to put it into words.  At least these albums succeed at their goal!
--Bryan Rodgers