Posted by: leeway | March 18th, 2009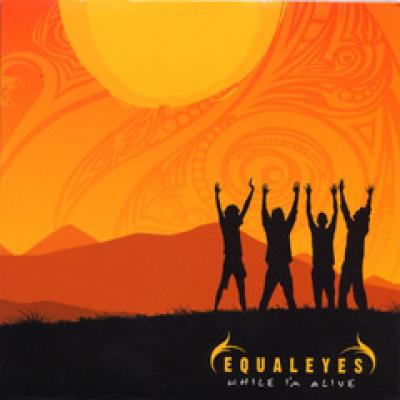 However, there are enough ragged edges, distortion, and crunchy chords to satisfy the lovers of funk and rock-n-roll as well.  Featuring skilled guitar work from Jeff Crosby, lilting keyboards from Daniel Blumenfeld (aka "The Hawk") and a pleasant fusion of diverse musical styles (think reggae, funk, Southern rock, and even "pop"), this album has an optimistic, infectious spirit that inspires repeated listens.  In researching the band for this review, I read that the band formed in 2006, has opened for the Wailers and the Jerry Garcia Band and has played to increasingly enthusiastic response across Idaho, Utah, and Colorado.  The band has played primarily on the West Coast, but hopes to carve its own distinct foothold in the East as well.  The songs on this album demonstrate them to be capable of such a feat, as Crosby's lyrics and voice are appealing and smooth, his guitar work is spectacular, and he meshes nicely with the talented rhythm section.  Joining Crosby and Blumenfeld in Equaleyes is drummer Will Prescott and bassist Tom Borda.
"While I'm Alive" begins with a track called "Who Pretends?"  This track showcases Crosby's pleasing vocals and soaring guitar and ultimately concludes in a sonic wash of keyboards, drums, and bass.  "Home," an energetic, likable track punctuated by Crosby's playful, honey-dripped guitar work, is delightful, fun and guaranteed to move the head and the hips.  "Flyin," is one of the more straightforward "rock" songs on this album, but demonstrates Blumenfeld's lilting keyboard work more predominantly than any other track.  The strength of the keyboard playing alone on this track makes it one of the more pleasing songs on the album.  "Head in the Clouds" features whimsical guitar and lyrics before sailing into exploratory, loosely structured waters.  From here, the song melds hard funk grooves with blistering guitar before returning home in the same light-hearted fashion with which the song began.  "Eclipse" first comes into focus with airy guitar but goes further as Crosby begins wailing on his guitar in frantic fashion.  This dynamic tension is replicated by the keys, drums, and bass as "Eclipse" washes away.  "Somethin' In the Way," an engaging ballad, and "Where's Your Love," with its tinges of infused reggae, showcase Crosby's lyrics, vocals and guitar work attractively.  The album closes with "While I'm Alive," which seems like a lingering, wistful conclusion.  However, these notions are quickly dispelled with an unlisted "bonus track."  This track begins in ethereal fashion, but ratchets up the intensity with a full-fledged guitar and funk jam to close the album in more aggressive fashion. 
In reviewing this album, I find it to be refreshing and spirited, influenced and grounded by classic musical forms, but not entirely derivative of them either.  There is a definite conciseness and focus to these songs that keeps them sharp and "on-point."  "While I'm Alive" takes the best elements of several genres and puts them together in an attractive, likable package.  I look forward to hearing more about Equaleyes' musical adventures, and hope to see them somewhere on the festival circuit soon.
- By J. Evan Wade