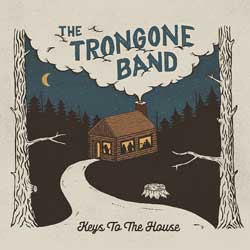 Hailing from Richmond, VA and formed by brothers Andrew and Johnny, The Trongone Band is set to release their debut LP, "Keys To The House" on June 30th via Harmonized Records. Drawing from Funk, Blues, Americana and Southern Rock, the quartet is rounded out by keyboardist Ben "Wolfe" White and award-winning bassist Todd Herrington.  The band plans to begin touring this month in support of the album.
Of the album, Johnny Trongone says. "It was one thing to develop and write the songs over the past year as we played them out on the road, but it was a completely different world to take them into the studio, put them under the microscope and really turn them into songs."
Primed for the festival circuit, the band has graced the stages of Virginia's Roosterwalk, Tennessee's Riverbend Music Festival, Florida's Slide Into Spring Festival, The Allman Brothers' Peach Festival in Pennsylvania, and West Virginia's Deep Mountain Roots Revival. 
This family affair recording process helped the band grow "so much on a personal and musical level, and listening back and dissecting these tracks helped us learn so much about each other's playing."  
Don't Miss The Trongone Band on Tour!
May 21st - Dominion Riverrock - Richmond, VA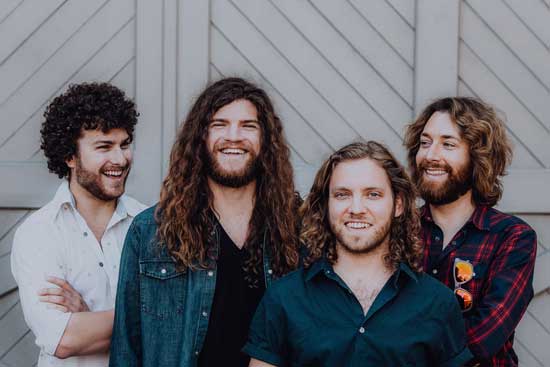 May 25th - White Squirrel Festival - Brevard, NC
May 26th & 27th - Rooster Walk - Martinsville, VA
June 3rd - The Howling - Abingdon, VA
June 22nd - Martins Downtown - Roanoke, VA
June 23rd - Broadberry - Richmond, VA
June 30th - Gram Parsons Derry Down - Winter Haven, FL w/ Dead 27's
July 6th - The Whiskey - Wilmington, NC
July 7th - Congress Street Social Club - Savannah, GA
July 8th - Wise Man Brewing Co - Winston Salem, NC
July 13th - Nottoway Nights - Fairfax, VA
July 15th - dogtown roadhouse - Floyd, VA
July 22nd - Rhythm & Brews By The Bay - Kilmarnock, VA
August 17th - Concerts on the Green - Duck, NC