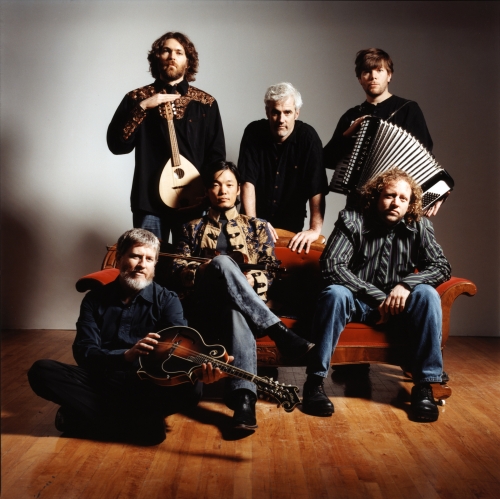 The String Cheese Incident will perform a handful of "Incidents" in 2010. The band will play their greatest hometown venue, Red Rocks Amphitheatre, on July 23, 24, and 25. In addition they'll set up camp at a site close to the band's/fans' hearts, Horning's Hideout (near Portland, Oregon), July 29 through August 1.

This announcement ends a three-year break from performing; a hiatus interrupted only once - this past summer - when SCI united to headline ROTHBURY for one incredible Incident. (Fans can download SCI's epic ROTHBURY 2009 performance in its entirety at www.iClips.net, and check out a sneak peek at www.stringcheeseincident.com).


2010 Show details are as follows:

July 23, 24, and 25, 2010
Red Rocks Amphitheatre
Morrison, Colorado

Red Rocks Ticket Information:
Tuesday, February 9 at 10:00 am MST - Presale at www.stringcheeseincident.com
Friday, February 12 at 10:00 am MST - KBCO Presale at www.kbco.com
Saturday, February 13 at 10:00 am MST - Public On Sale www.ticketmaster.com

Hotel/Travel packages for Red Rocks shows available at www.stringcheeseincident.com


July 29 - August 1, 2010
Horning's Hideout
North Plains, OR
Full Festival Line Up and Schedule To Be Announced
Presented by Madison House Presents

Horning's Hideout Ticket Information:
Tickets available beginning Tuesday, February 9 at 10:00 am MST
Only at www.stringcheeseincident.com

Four- day tickets and RV Passes available.

Every ticket order placed at www.stringcheeseincident.com will receive a download code to LiveCheese.com for a FREE "Best of" SCI sampler - "Cheese on the Rocks" (RR) and/or "Cheese in the Trees" (HH) - depending on the tickets purchased. Each download features over 100-minutes of old-school SCI.

Visit www.stringcheeseincident.com for all the details.

By all accounts, The String Cheese Incident's only performance in the past three years - at the ROTHBURY music festival in July 2009 - was magical. It left the band and its community itching for more. This summer, SCI steps into a new decade to deliver...

For this new era, SCI stays true to its roots - by nurturing their community and creating live musical experiences rather than just concerts. In 2010, look for SCI to continue to think out-of-the-box about their musical journey - hosting special events instead of the typical tour-routing, exploring new ways of releasing new recordings, and building on their reputation as innovators of fan participation.

The String Cheese Incident's recent live release, Trick or Treat (SCI Fidelity Records / October 2009), offers fans a chance to relive the group's legendary "Hulaween" Incidents. Known to perform special concerts comprised heavily of cover tunes each Halloween, Trick or Treat offers selections from SCI performances recorded at Atlanta's Variety Playhouse (1998), Philadelphia's Electric Factory (1999), Portland's State Theatre (2000), New York City (2001), Los Angeles' Shrine Auditorium (2002), Sin City's Cox Pavilion (2003), and Madison Alliant Energy Center. The two-disc release is available now on CD, vinyl, and digitally at www.stringcheeseincident.com.