The Note in West Chester, is a 21 and over Bar, Restaurant and Entertainment Venue owned by Rex's Donnie Moore, and Bam Margera ("Jackass," "Viva La Bam"). The place has a sweet 20-seat bar along the exposed brick wall as you enter, followed by refurbished church pews, gothic chandeliers and a dancefloor and stage. Upstairs the balcony overlooks the stage, while another bar features the same beers as are available downstairs. It's one of the newest, nicest music venues in the area and hosts a wide variety of local, regional, national and international acts.Tapers are welcome. Ticket Info.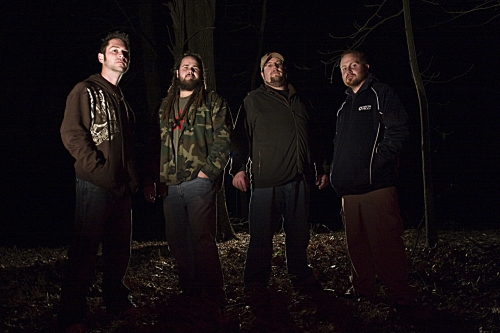 Steppin' Razor brings original, conscious roots rock reggae to the masses of the 21st Century, who not only seek an escape from the monotony, but also are inspired by positive vibrations.

This music is for those who crave something new, but familiar; revolutionary, yet classic. With the release of their debut CD, Gold In Rule, Steppin' Razor's next chapter unfolds.

Their shows have taken them from the casinos of Atlantic City to many of the legendary stages of Philadelphia including the World Cafe, backing Reggae superstar Cherine Anderson; from Connecticut to Ocean City, Maryland. Not ones to forget their roots, the band performs regularly in their hometown of West Chester, PA. A strong fan base was built while hosting Reggae night every Wednesday night for nearly three years at a local original music venue, Spence Cafe.
Having cultivated and nurtured their approach to Reggae, work began on a record of Steppin' Razor originals. As it progressed, the band realized that it would be possible to create EVERYTHING themselves and keep all production in-house, save for the CD replication. The result is 2009's Gold In Rule. The full length album was written, produced, engineered, recorded, and mastered by the members of Steppin' Razor. Even the artwork and photography, except for 4 pictures (courtesy of Aaron Owens) were done completely by the band.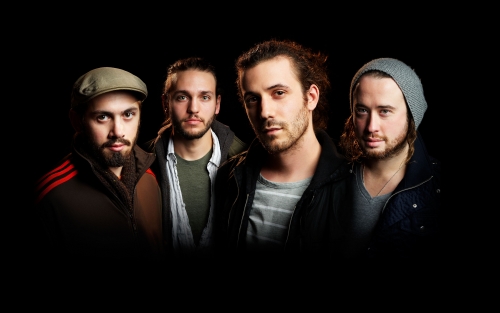 Philadelphia-based Three Legged Fox became a fixture on the eastern rock circuit after winning the University of Delaware's 2006 Battle of the Bands -- their first performance. The ensuing four years have seen 3LF expand their regional fan base as far east as Massachusetts, as far west as Ohio, and north to south from New York to North Carolina, performing regularly at scores of top venues. They have shared the stage with such national recording artists as Jeffrey Gaines, SOJA, Rebelution, John Brown's Body, Passafire, Giant Panda Guerilla Dub Squad, and Ballyhoo, and are planning their own national tour in support of their second album, "Not as Far" (2009).

The band's first album, "Ideas," (2006) received airplay on more than 170 radio stations nationwide, and led to support from one of Philadelphia's leading alternative stations, Clear Channel's Radio 104.5-FM, where they performed two live broadcasts and earned a spot on the station's "Locals Live" compilation CD.

Members Kyle Wareham (lead vocals, guitar), Mike Brody (lead guitar), Mark Carson (bass), and Kory Kochersperger (drums), compose the band's original songs together with a deft, nuanced style that blends Wareham's soulful vocals with the band's sophisticated instrumental stylings, enhancing their songcraft rather than competing with it -- the mark of a mature musical approach.

3LF's second album, "Not As Far," was produced by prominent recording engineer/producer Chris DiBeneditto at Philadelphonic Studios, and features guest performances by members of several national acts including G. Love & Special Sauce, Slightly Stoopid (both fellow Philadelphonic recording artists), SOJA, and John Brown's Body. Fans will find plenty of the reggae influences that marked their first album, but the band's continuing evolution as it explores other aspects of the "organic roots rock" genre is evident in the increasing variety of influences to be heard among the album's 13 songs.



"...Three Legged Fox has perhaps been the best-kept secret of the jam band and reggae scenes within recent years." - Centre Daily Times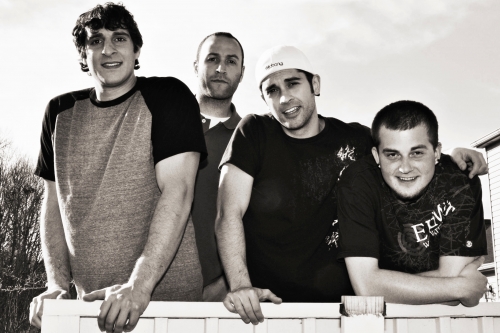 "Fiction 20 Down is a delightful, upbeat, soothing rock fusion mix, with elements of hip-hop, reggae, and pure rock!"  -IndieMusicReview.net

Led by Jordan Lally's inspired lyrics and impassioned vocals & rhythm guitar, Justin Berdeguez's incomparable lead guitar , DJ Fritzges's reggae-induced bass, and Andre Toney's soulful, rock-steady drum work, Fiction 20 Down have come together to forge a truly original rock music brew that's rocking live audiences. "If you want to see a great live band, Fiction 20 Down is where it's at!" (BranchOutMusic.com). The band has conquered nationally renowned stages up and down the East Coast and as far west as Ohio, opening for MTV acts like EVE 6 & Jimmie's Chicken Shack and national touring bands like Badfish & Groundation along the way. Fiction 20 Down has played college campuses from the University of Maryland to Framingham State in Massachusetts, as well as independent music showcases like the Millennium Music Conference in Harrisburg, PA (for which the band's song "Wind Me Down" was selected to appear on the MMC Compilation CD).
In only two short years, Fiction 20 Down have amassed a rock resume most bands only aspire to: live shows up and down the East Coast with stops in some of the nation's premier live music venues and festivals; commercial, college & internet radio rotation; live radio interviews & performances; three full-length albums all garnering critical praise; and lastly, but most importantly, a loyal and ever-growing grassroots fan following. With all this behind them, Fiction 20 Down is only getting started. Be sure to check out F20D live on tour in a town near you and stay tuned for a brand new album due in 2010!  Find out for yourself why Fiction 20 Down is truly "an undeniable talent" (TheUmbilicalChord.com).

Free Download (Promo Code: HGMN)