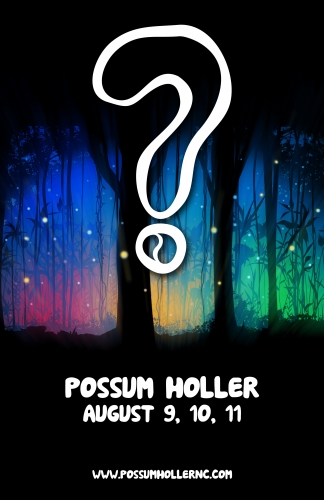 Today promoters have announced that an event is happening August 9-11 at the popular Possum Holler festival venue in Prospect Hill, NC. Other than that the details remain a mystery. We're intrigued to find out what exactly is about to take place!


The intimate outdoor venue has hosted other notable events in past years including the inaugural GETDOWN Music Festival and Campout, Groove in the Holler, the BIG Something Costume Ball, Guardian Angel Jam and more.
For more details visit www.possumhollernc.com and join their mailing list or Facebook page.