The Mountain Music family Circus
December 31, 2008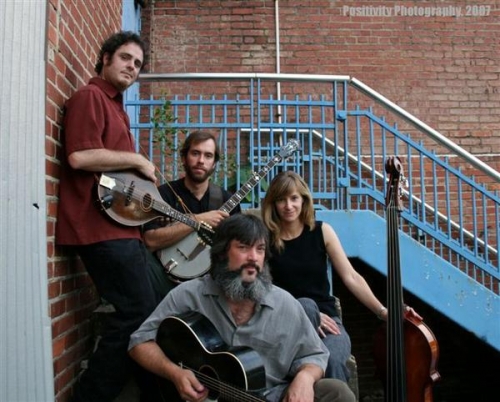 The Grey Eagle Music Hall
Asheville, NC
The instruments are tuning, the crowd is building, and the  tickets are  selling for the biggest and longest running New Years Eve blowout in all the Carolina hills. The Mountain Music Family Circus is set once again to ring in the New Year with kindred mountain spirits here at The Grey Eagle. With no bounds, and bold leads, unknown surprises, Larry Keel & Natural Bridge is calling the caravan for the biggest night of the year. Look for a full night of melodious magic and excitement as Keel and his mighty band ring in the New Year with the likes of the Steve McMurry & Friends, The Mad Tea Party, and David Via.


 The Mountain Music Family Circus will kick off at 8pm on Dec 31, and Tickets for this multi-act, nonstop extravaganza are $30. Tickets are on sale now at www.thegreyeagle.com. Advance tickets are recommended as this show will sell out early!


 Audiences across the globe are repeatedly rendered  slack-jawed with astonishment by the overwhelming creative power of Larry Keel and his band. Like some massive musical storm that has taken on a life of its own, Larry Keel and Natural Bridge continue to gather strength and intensify. Batten down the hatches or prepare to be blown away in the perfect storm, a raging musical maelstrom of swirling innovations. The extended forecast is calling for tonal tornadoes of epic proportions made more dangerous by syncopated sound cyclones scattered with bursts of colossal chord changes and intermittent harmonies. For those in the direct path of this vast vortex of energy, expect to be further battered by sonic tsunamis fed by raging rhythms. Keel advisories will remain in effect until after
 the second set.
The audience at a Larry Keel performance is not simply being entertained; instead, they are having their hearts and brains happily steamed in a boiling cauldron of blazing instrumentation and BRAND NEW original sounds. Driven jamming is linked in flawless cohesion to brilliant and multiple variations-this band is anything but ordinary! A band of kindred spirits who share a common musical vision, Larry Keel and Natural Bridge is: the beautiful, cheerful steady backbone-Jenny Keel (bass fiddle, vocals), the atomic, off the chain fireball-Mark Schimick (mandolin, vocals), the charming, crescendo pickin' tud-Jason Flournoy (banjo, vocals), and, of course, the MAD, marquee headlining maestro-Larry Keel (guitar, vocals).

 LARRY KEEL & NATURAL BRIDGE
www.larrykeel.com
www.myspace.com/larrykeel