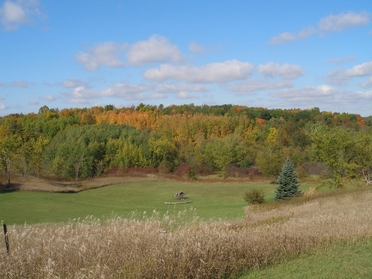 Madison, WI jam band, Ifdakar, and grass roots promotions company, WIJAM, have announced plans for their inaugural music and camping festival, IfdaKamp, to be held the weekend of June 17th and 18th at Whispering Hills in Kiel, WI.

A plan in the works for some time of IfdaInc LLC (Ifdakar's parent business operation), it seems a series of events creating a perfect storm have finally led to the festivals reality, come summer of 2011.
"We've wanted to do this for a couple years now," says WIJAM founder and Ifdakar member Jon Schinke, "We almost pulled the trigger last summer but decided that with another year of preparation, we could truly deliver the kind of festival and experience that we envision.  With the growth and popularity of WIJAM and our continued work as a band, learning and living in the scene, the timing just seems right."

Started in June of 2010, WIJAM: The Wisconsin Jam Band Scene, is a website started by Schinke and his business partner and band mate, Curt Biese. 

"We wanted to figure out a way to bring more awareness to the hard working bands in this scene, in a way that cost these groups nothing",  adds Biese, "It can be pretty difficult with our meager budgets to promote heavily throughout the course of a tour, or season, while on the road and playing shows and doing all the other things that need to be done.  These issues are across the board.  Now, we have a network where everyone is in effect promoting for one another; letting the fans in your market know if a great band from another area is coming in, that kind of thing.  That type of thing isn't anything new, it's just that now we have a consistent platform on which to do these things.  Everyone really seems to like it."
The support of WIJAM from fans and bands alike convinced Schinke and Biese that the time was now to give IfdaKamp a try.

"With our ability to be able to spread the word about IfdaKamp on so many different levels and in so many capacities, awareness should be extremely high," explains Schinke, "Now it's up to us to deliver the highest quality festival that we possibly can."

Getting the word out early and often is clearly the game plan, with an IfdaKamp webpage on wijam.net, a Facebook fan page and an event page already up and running.

"We want people to be a part of the IfdaKamp experience all year long," says Schinke, "We'll be having trivia contests, giveaways from our artists, things like that, all winter long and as we lead up to summer, to keep people connected with what we're doing.  We want attendees to know that their input and interaction with us has a great deal of impact on how we're setting everything up.  The kids know what they want, and we're going to give it to them."

IfdaKamp plans to boast a colorful line-up featuring some of the more well known acts in the region.  From funk to folk, electronica to bluegrass, Djs to jam rock, as well as scheduled acoustic jams around the bonfire until the sun comes up, there will be something for just about anyone.
"We've got our main 4 acts, or headliners, basically nailed down," confirms Biese, "As far as the other acts; we know what kind of music we want for each slot and it's just going to be a matter of seeing what these other prospective groups do over the course of the winter that really helps us make the final calls.  Basically, we're looking for groups who are really getting out there and working hard to create their own fan base.  If you don't play too many shows or aren't that active, chances are, we'll pass this year and give you another look in 2012."
If nothing else, it's clear that these guys have the ambition, the insight and the experience to be able to put together a quality weekend, with the enjoyment of their guests as top priority.

"I've been in this scene a long time," confesses Schinke, "I saw my first real show in '98; Furthur Fest at Alpine Valley.  I was 17 year old, I'm 30 now, and that experience had a tremendous impact on me.  Since then I've been to countless shows and festivals, both as a fan and as a musician.  I know Curt can echo my point.  We've never really looked at all of this as a hobby but more as a way of life.  This whole thing; festivals, music, community, friendships, experiences; this is who we are and how we live.  I think there's an element of honesty and purity there and that's what the attendees at IfdaKamp can expect.  An honest, pure, blissful festival experience.  That's what I'd want if I was going to a festival, and that's what we're striving to achieve.  I simply can not wait until everyone's there, sharing the same dream."

Find out more about IfdaKamp, Ifdakar and WIJAM at the following places:
 

http://www.wijam.net/ifdakamp-2011.html

http://www.ifdakar.com/