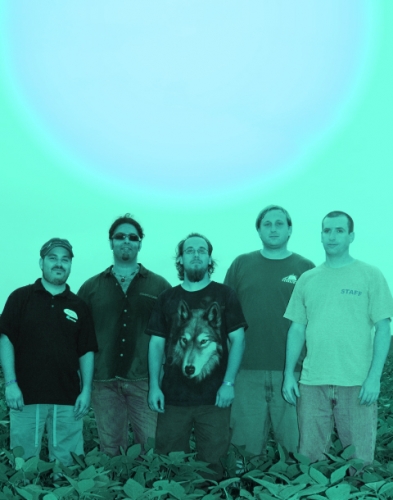 Mudd - Guitar, Vocals
Ben Feld - Keyboards, Vocals
Michael McDermott - Bass
Andy Meyer - Drums, Vocals
Dark Mark Deadlingham - Percussion

"Turtle Soup is goood... Turtle Soup is delicious!" - John Popper (Blues Traveler)


Turtle Soup is a tasty original blend of rock, funk and trance with Latin and world music accents. Based in New Jersey, their unique sound, upbeat songs and explosive musicality have audiences in the Northeast US coming back for more. Every year, they donate a 4-hour set for charity at the New Jersey Marathon (sometimes to crowds over 10,000 strong), and now Turtle Soup's signature style is growing quicker than ever in the tight-knit music festival community.
Critics also approve with glowing reviews and awards. Turtle Soup was named "New Groove of the Month" at jambands.com, and they've won "Top Jam Band" and "Top Groove Band" at the Asbury Music Awards for several years in a row. Their self-titled CD was mastered by the double Grammy Award Winner, Tom Ruff. CD reviews favorably compare them to classics such as Santana, The Grateful Dead and The Who, while at the same time recognizing them as torch-bearers for a new generation.

They have been paying their dues, and have played with Furthur, moe., Blues Traveler, Steve Kimock's Crazy Engine, Jim Weider's Project Percolator, Ween, Gongzilla, Dark Star Orchestra, Marshall Tucker Band, Max Creek and many others, gaining several endorsements along the way. They have adopted an open taping policy, and post full shows on the Live Music Archive to share their music with their fans.

Turtle Soup's quintet is Jeff "Mudd" Mahajan (Vocals, Guitar, Guitar Synth), Ben Feld (Vocals, Keyboards), Michael McDermott (Bass Guitar), Andy Meyer (Drums) and Mark Nettleingham (Percussion). A dynamic ensemble, they combine the technical prowess of jazz with the energy and charisma of rock and funk. Modern electric and synthesized sounds mesh with one of the world's first instruments, drums and hand percussion, to create dance grooves that take the listener on an adventure that defies time. Their sound is organic and futuristic, all at once creating a sensation that is unmistakably fresh.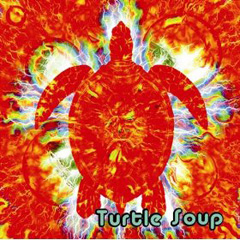 TOUR DATES
Sun April 18 - The Old Bay - New Brunswick, NJ
Sat May 01 - The Old Bay - New Brunswick, NJ
Sun May 02 - NJ Marathon - West Long Branch, NJ
Fri May 14 - Snipes Farm - Morrisville, NJ
Sat May 29 - Strange Creek Music Fest - Greenfield, MA
Sat June 19 - Friendship Park - West Milton, PA

http://www.turtlesoupband.com
www.homegrownmusic.net