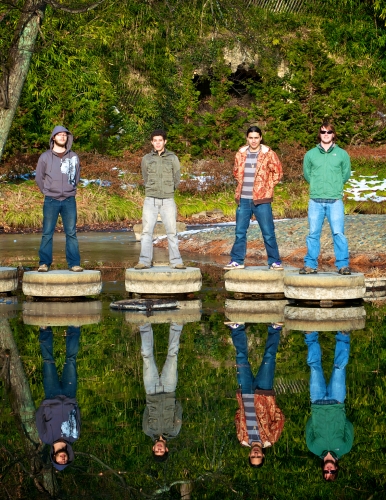 Matt Hughes: Electric Guitar/Keys/Vocals
Steve Owen: Bass/Synth/Vocals
Matt Henry: Keyboards/Piano/Synthesizers
Bryan Reyes: Drums/Percussion

Members of the Silo Effect are joined by a common link; a  commitment to offer listeners unexplored areas of sound, performances surpassing those proceeding them, and the ability to maintain the strong circle of Silo friends and family who have remained a driving force and inspiration behind the band's past, current, and future endeavors.
2011 brings Silo new travels, and a desire to ignite fresh sounds with infectious grooves. The past year the band has continued to work hard at their precision and exploration on and off the stage, interpersonally and artistically. The Silo Effect is here to provide an authentic adventure for the soul and the body; always energetic and magnetic, intent on avoiding repetitive, over-produced styles crowding the modern live music scene, rather connecting directly to their listeners, and to the moment. By blending genres of expression, raging uncharted ventures in sound and space, and reaching for innovative approaches to live performance community involvement, they remain true to their unique creation of musical experience. Silo thrives on their ability to leave the audience with an original mark of unified elation.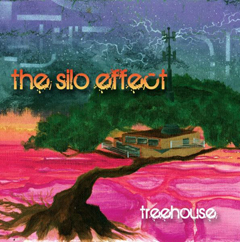 The Silo Effect: collective of musicians with a passion for uniting fresh sounds with infectious grooves. "Treehouse" is a magnetic look into the diverse musical abilities and soulful style that this electronic-jam quartet has uniquely defined, their own. This five track E.P embraces ideas of universality and higher consciousness- uplifting melodies coupled with colorful, sonic landscapes. Well-known for their captivating, energetic live performances, The Silo Effect thrives on their ability to leave their audience with an original mark of unified elation; "Treehouse" is no exception. 
"If you've ever been to a show and seen how their fans dance, you know what I mean...a passionate but accessible experience that you really have to see to understand."
-Magazine 33.Richmond
Tour Dates
02/08 - The Camel w/ Two Fresh - Richmond, VA

03/18 - The National w/Papadosio - Richmond, VA
03/19 - Martin's Downtown - Roanoke, VA
08/21 - Camp Barefoot Music Festival V

http://www.myspace.com/thesiloeffect