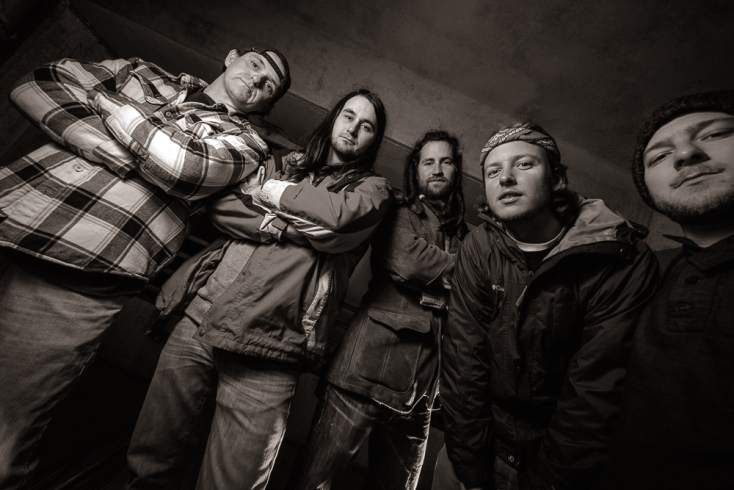 Part of what HGMN does is networking with bands, people & venues.  Some of those people become HGMN Reps, individuals who are dedicated to expanding our catalog of bands as well as helping these bands grow by doing promo once they have joined the network.  We have seen this name pop up a few times at some venues or some shows with other bands, but it wasn't until one of our HGMN Reps, Emily Hale, messaged me one day and said "Mama Sherry! You have got to check these guys out! I think they would fit in well with HGMN." Being that we know Emily's taste for music,  we gave this EP a listen. We were quite impressed with this awesome sound from such a young band.  While we were hesitant at first with a 5 song EP release, its a mighty strong EP & we could not turn down the chance to help expand this groups audience.
Groove Fetish was assembled in Wilmington, NC in 2012.  After a couple member changes, the band has found the right group of musicians that has evolved their sound into something refreshingly original.  The line up consists of Clay Crotts (lead vocals/rhythm guitar), Andy Blair (lead guitar/vocals), Ethan Schilf (bass guitar), Jason Woolwine (piano/organ), and Andrew Massey (drums).  Groove Fetish's writing style allows the songs to organically come together without putting composition or genre restrictions on the music.  
The genres that are most commonly recognized in their sound are Rock, Jam, Jazz, Funk, and Soul.  Groove Fetish combines driving rhythms, seductive melodies, incredible solos, and seamless song transitions to create an unforgettable live experience.  Top that off with soulful lead vocals and powerful vocal harmonies, and you'll have the band Groove Fetish.  They have been writing, traveling and performing relentlessly, winning over audiences in the southeast.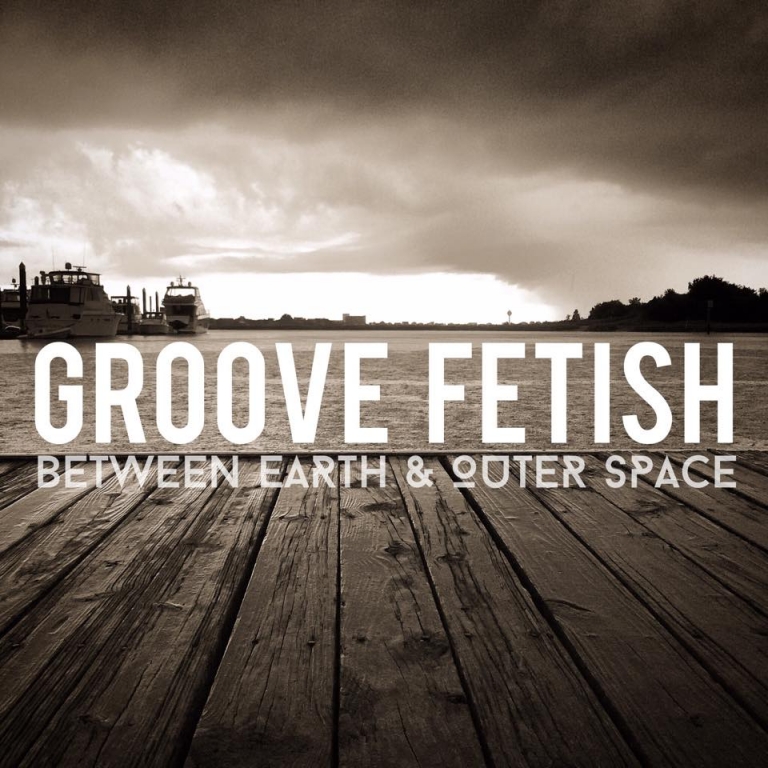 "Between Earth & Outer Space" is the first recorded studio album for Groove Fetish. Released on New Years Eve 2014, the EP consists of songs that passionately discuss life, love, and the unknown, while showcasing the bands versatility in writing and performance. "Between Earth & Outer Space" combines a Rock n' Roll foundation with soulful, captivating melodies and impressive musicianship, while delivering meaningful lyrics that the listener can relate to.

They have been writing, traveling and performing relentlessly, winning over audiences in the southeast.  This year they'll continue to build a fast growing fan base through live performances in new cities and at music festivals as they prepare for the release of their first full length studio album. So keep your eyes open and your dancing shoes on... Groove Fetish will soon be coming to play a festival or venue near you!!! We recently had the utmost pleasure of seeing these guys live & meeting them all! They got the groove...Check out the CD review here.

TOUR DATES
4/15    Southland Ballroom w/ Pimps of Joytime – Raleigh, NC
4/16    The Rabbit Hole w/ Pimps of Joytime – Charlotte, NC
4/18    Greenfield Lake Amphitheater w/ Big Something – Wilmington, NC
5/1      Hannah's Haus – Beaufort, NC
5/2      Bubba's Love Shak – Murrells Inlet, SC
5/8      Hometown Throw Down @ Ziggy's – Wilmington, NC
5/13    Ziggy's w/ TAUK – Wilmington, NC
5/15    The Pour House Music Hall w/ Urban Soil – Raleigh, NC
5/21    Jimmy's w/ Trongone Band – Wrightsville Beach, NC
5/23    Reel Cafe Rooftop – Wilmington, NC
6/4      The Charleston Pour House w/ B.Y.O.G. – Charleston, SC
6/6      The Whiskey w/ BYOG – Wilmington, NC
6/12    O'mainin's Irish Pub – Bristol, TN
6/13    The Camel w/ Trongone Band – Richmond, VA
6/19    He's Not Here – Chapel Hill, NC
6/27     The BIG What? Festival – Mebane, NC