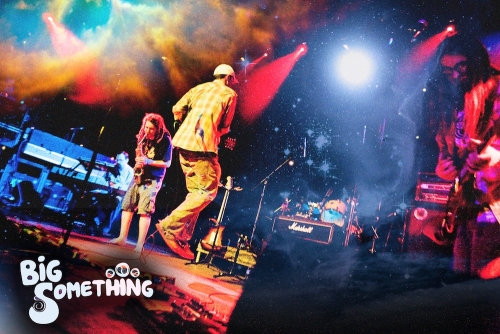 Doug Marshall
- Bass
Josh Kagel
- Keys, Trumpet
Casey Cranford
- Sax
Jesse Hensley
- Guitar, Vocals
Nick MacDaniels
- Guitar, Lead Vocals
The Big Something brings a refreshing and eclectic blend of Rock and creative song craft to the growing NC live music scene. While combining unique electronic embellishments with funky alternative Rock, this 6-piece ensemble creates a massive signature sound primarily driven by guitar, bass, sax, synth and vocals. Drawing from a diverse range of influences and the combination of each member's unique personality, Big Something's collection of original material is hard to classify under any one specific genre, as hints of Jam, Dub, Roots, Blues, and World music all make subtle appearances throughout their catalogue of post-alternative rock songs.
The common theme is a complexly interwoven series of grooves and high-energy instrumental duels complimented by warm vocals and catchy lyrics that are often humorous and pointed in their storytelling. The roots of Big Something can be traced back to the year 1999 when lead singer Nick MacDaniels, original bassist Patches Howard (who is now the bands graphic artist), and original drummer Hunter Gardner founded "The Anonymous Band." Throughout the following decade that group brought its creative and joyful approach to Rock music to new heights and crowds throughout the Southeast.
Gradually, the band went through several growth spurts in their music, but also several changes to their original cast of musicians. In 2010, with a new lineup in place, the band enlisted critically acclaimed and Grammy-nominated Raleigh producer, John Custer to record a new album. Their experience with Custer was so enriching that it drove them to look at the band and its music in an entirely different way. Thus, they decided to change their name and the BIG SOMETHING was born with the debut of a new album, "Stories from the Middle of Nowhere."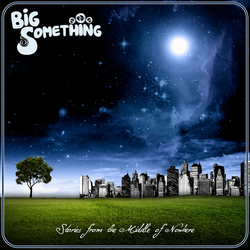 PURCHASE ALBUM HERE!