After 11 years of hard touring, the band took a hiatus in 2011.  What have the members been up to since that time?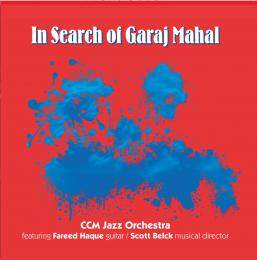 Fareed Haque since released an album of Garaj Mahal music played by the Cincinnati Conservatory of Music big band entitled "In Search of Garaj Mahal".  Besides being professor of jazz at Northern Illinois University he has been keeping up a steady touring schedule as leader and sideman. One of his main gigs has been the Billy Cobham band.   
Sean Rickman has rejoined the Steve Coleman band besides starting "the Rick Lessons" - an online teaching platform for drummers.  Another project worth naming was the tribute to Miles Davis band featuring Herbie Hancock and Wayne Shorter.  "The Rick" also released a second solo album and is currently concentrating on presenting a band with him as front man, singer and guitar player.
Alan Hertz left the band many years ago, but has been back in the picture since we played our first reunion show in Canada last year.  He has since moved away from the Bay Area to settle in Los Angeles where he runs a recording studio that frequently collaborates with  "Bollywood" - the world of Indian pop music.   He main touring gig has been the Scott Henderson band. 
Eric Levy was recruited into the rock band Night Ranger right after Garaj Mahal originally disbanded.  He has been touring  with them extensively and is currently still very busy with this ensemble.   He still resides in the Bay Area with his wife who gave birth to their second daughter last year.  Eric is also a producer involved in several side projects.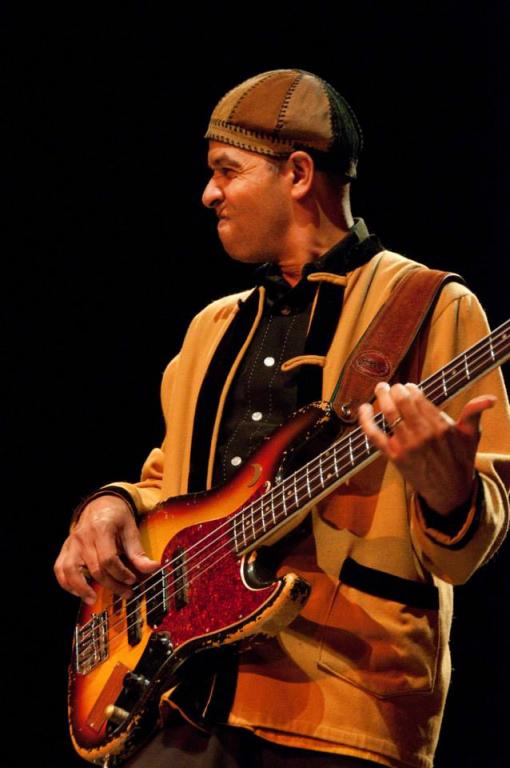 As for myself, I released my solo album right after Garaj Mahal stopped touring and created an online  teaching platform called Alternative Bass.  Touring bands include Aspada, a world music band mainly touring in the US and India, the Stanley Jordan band and the Kai Eckhardt band. I have also become an activist for Artists United and am currently the president of the board of directors of a non-profit based in Oakland.  I do workshops and clinics in Europe and teach at California Jazz Conservatory in Berkeley, CA. 
Q: What brought the band back to the stage recently?
It was really the fans in Canada that literally insisted on our reunion.   After we got a very serious offer from British Columbia, I decided to call the original members and negotiate conditions under which we could play again.   To our surprise our legacy had grown in our absence because of the large amount of live recordings circulating.  Besides our Harmonized Records albums many tapers helped spread Garaj Mahal music for over a decade.  Getting the band together was a complicated affair, but we managed to reconcile and find our way back to the stage. 
I know that all the original members aren't always available for each show.  What will the lineup be for Hulaween?
The line-up for Hulaween will be Fareed and I from the original band joined by two younger musicians.   Drummer Dana Hawkins comes from the world of gospel and funk.  He is known for his work with Snarky Puppy and Esperanza Spalding. Dana was featured in Modern Drummer and also guested on my solo album.  
On keyboards is Osam Ezzeldin, born in Cairo Egypt and now living in the United States, having received his US citizenship based on his artistic merits.  He entered Berklee College of Music on a full scholarship and then went on to record with Billy Cobham and Zigaboo Modeliste.  His latest work has been composing an orchestra concerto for the legendary Indian tabla maestro Zakir Hussain.  
What artists are you personally excited to see at the festival?
If I had the choice to see a few bands, I'd love to reconnect with old friends of mine. Those include the String Cheese Incident, Lettuce and STS9.  On a musical note, Jamiroquai should be a lot of fun.  There is also a band called "Knower" which I discovered recently. Their videos are all outrageously funky and entertaining.  Hopefully the timing will line up, so we can mix into the crowd and have some fun. 
What stands out as your favorite or most memorable Garaj Mahal show?
For me personally there are three shows that share the number one spot.  Our new years gigs at the Boot Pub in Whistler, SmileFest in North Carolina and our epic late night set at High Sierra where Sabine Kabongo from Zapp Mama sat in with us.  We started at 2 am and ended at 8 am when the sun came up. Those were magical moments for us. 
If a newbie is reading this right now - what Garaj Mahal song and/or album should they listen to first?
As for the more polished musical side of Garaj Mahal, I think they should start with Mondo Garaj our first official studio album, followed by Blueberry Cave and Woot.  More Mr. Nice Guy has some incredible playing as well.  However when it comes to the raw experience the Live Albums Vols 1, 2 and 3 are a really good representation of the live energy we bring to the stage.  
I'd like to express my special thanks to Harmonized Records.  You have been our backbone for all these years and it is because of you that we managed to spread our music world wide. We even have a fan base in Sweden as we just learned.    We are grateful especially to Lee Crumpton and Brian Asplin and are psyched to put on a great show at Hulaween 2018 !  
Thanks Kai! Looking forward to seeing you at Hulaween! - Lee Crumpton