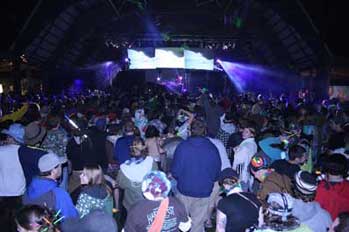 This year fans and festival goers will congregate at Harmony Park in Clarks Grove, MN on Memorial Day Weekend from Friday, May 28th - Sunday, May 30th.  The lineup is completely booked and we are thrilled to provide a stellar cast of musicians, artists and performers!!  Go to
www.bellamusicest.com
for complete festival details, ticket information, plus info and directions for Harmony Park.
ADVANCE TICKETS AVAILABLE NOW
Until the gates open at Harmony Park on Memorial Day weekend you can get your tickets online at
www.bellamusicfest.com
and at ticket outlets throughout the Midwest, listed on the website, for only $125.  A very limited number of tickets will be available at the gate, so get yours NOW!!!  Tickets include access to music and camping from Friday, May 28th through the morning of Monday, May 31st. 
THURSDAY NIGHT PRE-PARTY
In addition to the standard 3-day pass currently on sale, fans can purchase a ticket to the Thursday night pre-party on May 27th.  The night will feature early access to the campgrounds and music from EOTO and other great bands.  Pre-party tickets are $25 on top of the standard pass and are sold at the gate only on Thursday, May 27th.  
BELLA VIDA ARTIST LINEUP:   
Keller Williams
Keller Williams has built a career on his uncanny ability to captivate a packed house--all by himself. He's been called a "one-man band." A "solo cult-hero." "Music's mad-scientist." All of which are clever labels for what seems to be an essential truth: On stage, Keller Williams works alone. For over 100 shows a year, Williams has proven himself to be a master of improvisational performance art. In his one-man show, he pads barefoot from guitar to bass to percussion stations, using looping effects--and enough instruments to stock a strip-mall music store--to layer sound atop sound until the stage swirls with a full-blown composition. With a seemingly unquenchable thirst for all genres of music - bluegrass, jazz, and--who'd-a-thunk-it--hard rock - occasionally Williams puts unyielding faith in a backing band. Whether performing with solo or with Grateful Grass, Keller, Moseley, Droll and Sipe or Grunge Grass
(just a few of his "band" projects), Keller Williams knows best how to please a music hungry crowd.    
Robby Krieger's Roadhouse Rebels
The Doors guitar legend Robby Krieger has sold over 70 million albums, and is listed in Rolling Stone's
ranking of the 100 Greatest Guitarists. For this special appearance, he'll perform with an allstar lineup of top players from the Los Angeles rock scene. Billed as Robby Krieger's Roadhouse Rebels, the band will debut original material, plenty of improvisation, as well as songs from each band member's repertoire (Oingo Boingo, The Doors, Particle, etc.). Robby has toured most recently with Doors band mate Ray Manzarek, and was also one of the featured guitarists on tour with the acclaimed Experience Hendrix Tour. This Bella Vida show will also reunite Robby with world renowned bassist John Avila (the two worked together on one of Robby's albums), and innovative keyboardist Steve Molitz (Particle, Phil Lesh & Friends), who most recently toured internationally with the global musical phenomenon, Playing For Change. Krieger and Molitz have shared the stage over the years in various projects, and Krieger is featured on Particle's 2006 live concert DVD 'Transformations.' 
Robby Krieger's Roadhouse Rebels is:
Robby Krieger
(The Doors) - guitar/vocals
Steve Molitz
(Phil Lesh & Friends, Playing for Change, Particle) - keyboards/vocals
John Avila
(Oingo Boingo, Mutaytor) - bass/vocals

John Molo
(Phil Lesh & Friends, Bruce Hornsby & the Range, John Fogerty)  - drums
Adam Iscove
(Particle feat. Robby Krieger, Allrise) - vocals   
Pretty Lights
Pretty Lights is the musical vision of the ultra-versatile Colorado based producer Derek Vincent Smith, accompanied in the live setting by drummer, Cory Eberhard. Together these two achieve a raw energy rarely reached in the realm of electronic music. At a time when music lovers from almost all subcultures and genres are finding common ground in the basic form of bangin' beats, Pretty Lights is giving the people what they want; electro organic cutting-edge party rocking beats that fill venues with energy and emotion and send dance floors into frenzies. What makes Pretty Lights truly different though, is that these beats have serious soul. Derek's latest album, "Filling Up The City Skies" is a two disc, 26 track journey through past, present, and future. He juxtaposes collages of beautiful vintage samples against
backdrops of futuristic synthesis and dirty broken beats, creating a sound that can snap your neck while simultaneously shedding your tears. The album has been downloaded over 30,000 times from the Pretty Lights website in the short 3 months since its release, proving that the PL sound is not only getting around, it's spreading like a virus.
Emmitt-Nershi BandDrew Emmitt
- As the dynamic lead singer and mandolin player with the popular jamband Leftover Salmon and his own Drew Emmitt Band, Drew is a true renaissance man on musical instruments. Playing mandolin, fiddle, acoustic and electric guitar, he's a string man to be reckoned with. Fans and peers alike marvel at his powerful crystal-clear, pitch-perfect vocal style. He excels in unique energy driven mandolin licks and his influences include a pantheon of musical heroes including Lowell George, Steve Morse, Duane Allman, John Cowan, Bill Monroe, Sam Bush, Hot Rize and New Grass Revival.
Bill Nershi
- From the saloons of Telluride to the some of the most sought after venues in America, Bill Nershi has delighted countless fans as a guitarist, vocalist, songwriter and founding member of the String Cheese Incident. A seasoned veteran of flat-picking and a variety of acoustic styles, Nershi adds a unique, colorful perspective to virtually any musical situation he encounters, and his enthusiasm and playful spirit encourage an interactive, participatory experience for musicians and fans alike. His most recent forays into dobro, bass, and lap steel playing, as well as his accomplished songwriting contributions with the recently-formed Honkytonk Homeslice, prove that his musical horizons will only continue to expand.
EOTO
(Thursday pre-party)
Jason Hann and Michael Travis (percussionist and drummer from The String Cheese Incident) make up this 100% improvised live Breakbeat/ House/ Drum n Bass/ Trip Hop project. Drawing from the ethos of some of the great DJ's and computer artists of the world, they use cutting edge technology to create truly original and melodic dance music in the moment, with the undeniable power of live drums.   
SociaLybrium (feat Bernie Worrell)

That 1 Guy

Great American Taxi

(feat Vince Herman)

The Synthesis Lab (feat Steve Molitz & DJ Logic)

Boombox

Moonalice

Pert' Near Sandstone

Heatbox

Ana Sia

Mark Joseph Project (feat Steve Molitz)

Root City Band

Roster McCabe

Kinetix

The Hue

Shoeless Revolution

More Than Lights

The Histronic

Jon Wayne and the Pain

Dance Band

A Night in the Box

Smokin Bandits

Two Many Banjos

Cymatic

Hyentyte

Devine Collection

The Reef

Nicholas Mrozinski (feat The Feelin Band)

Sans Souci Quartet

Jake Dilley & The Color Pharmacy

Johnson Family Band

Lunar Funk Theory

Sovereign Sect

DJ Applejews

Useful Jenkins

Sean Shiel

North Country Bandits

Elf Lettuce

Bettina Villamil & Friends

Debra G

SOAP

DJ Blaze One

Jason Shannon Band

Gypsy Lumberjacks

Jason Dixon Line

O'Fosho

Ifdakar

Jackson Mare

Jerry Oliver

Candlelight Vigilante

Festival extras:  A little taste of what's in store for Bella Vida 2010
         -The permanent side stage at Harmony Park!  The owners at the Park have constructed a beautiful, covered and stone-laced side stage adjacent to the legendary main stage.  Music fans will hear non-stop music all day and well into the night in the concert bowl without moving a muscle.
         - Dance Troupes of all kinds!  Look out for swing, aerial, salsa, break, fire and belly dancers making their way through the festival to get you up and moving.
         - The return of Chuck U and Chuck Hues, and the addition of Jeredt Runions!  Both Chucks will be back this year to show everyone their amazing artistic abilities, and Jeredt Runions will join them as well.  And they're bringing friends, look for live art installations throughout the park!