String Cheese Incident - Trick or Treat BOX SET
This nine-disc box set was culled from a variety of epic SCI "Hulaween"shows. From Atlanta's Variety Playhouse (1998) Philadelphia's Electric Factory(1999), Portland, Maine's State Theatre (2000), New York City (2001), ShrineAuditorium (2002) in Los Angeles, Sin City's Cox Pavillion (2003) and theExhibition Center @ Alliant Energy Center in Madison, Wisconsin (2004) - Trickor Treat journeys through the years to re-visit some of the band's most classicIncidents from Halloween's past.
This exclusive box set offers seven of SCI's famous Halloween cover sets intheir entirety, including String Cheese performing songs by such artists as theBeatles, Beastie Boys, KC & The Sunshine Band, Phish, and many others.
The Trick Or Treat Box Set features:
NINE full-length CDs
Rare, collectible 12"x12" printfeat. brand new cover art from Michael Everett (signed and numbered)
6 special commemorative mini-postersfrom the 1998-2004 Hulaween shows
Personalized liner notes from the band
Photo booklet by famed rockphotographer C. Taylor Crothers
Best Of Trick or Treat"Double CD
Best Of Trick or Treat"Double Vinyl (including digital download card)

Bonus content from additional "Hulaween"shows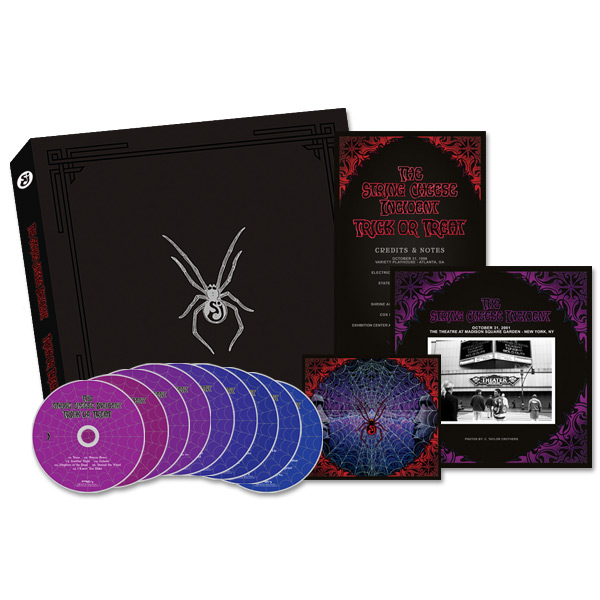 You May Also Like