Posted by: Robie | October 2nd, 2012
Leeway's Home Grown Music Network will be hosting a showcase Thursday Oct 25 at The Pour House Music Hall in Raleigh, NC. The performing artists will be Les Racquet, Dangermuffin and Sol Roots. If you're in the Raleigh area come out and show your support and help celebrate a great night of music with some of the best up & coming bands around.
The Pour House Music Hall
224 South Blount Street  Raleigh, NC 27601
Thursday Oct 25, 2012
9:30 Music start time
Cost: $8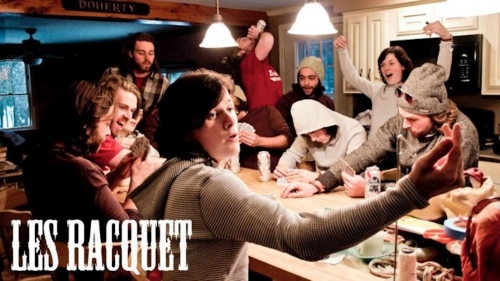 Les Racquet is a jazz-oriented indie rock trio touring nationally in support of their most recent EP, "Be Water My Friend", recorded this past January at Drift Design Studios in Boston, Massachusetts. Les Racquet, made up of Kenny Murphy, Patrick Carroll, and Daniel Malone, hails from Brooklyn,NY, home to many great national and emerging bands but none who so artfully blend genres not limited by sound, age, or space. Mike Levine at The Deli describes the band as one that "moves from punk to Afrobeat to acid jazz in equal turns, but never pulls away from the meat and potatoes required of any ambitious young group". We hope you agree.
WEBSITE  FACEBOOK  TWITTER  YOUTUBE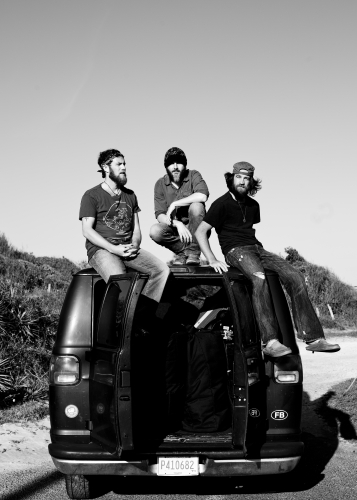 HGMN's Featured Artist for August
New CD "Olly Oxen Free" currently #1 on the HGMN radio charts for 14 straight weeks!
On Dangermuffin's 2010 release Moonscapes, the Folly Beach, S.C.-based trio sang about home. Even they couldn't have expected the extent of that paradox -- the album grew the band into a traveling national act, with songs on both SiriusXM's Jam_On and Outlaw Country stations and slots at major festivals across the country. With their brand new follow up, Olly Oxen Free, Dangermuffin have returned home. No longer easily dubbed an Americana or roots-rock band, the group's sound encompasses ska, calypso, and even Southern rock, often within the same song. Like the cry bellowed during a children's game of hide-and-seek, Olly Oxen Free signals that it's safe to come out from our hiding spots, gather back together, and celebrate late into the evening. Dangermuffin is more ready than ever to provide the soundtrack.
WEBSITE  FACEBOOK  TWITTER  VIDEO  MYSPACE

HGMN's Featured Artist for July
Sol is a fierce guitarist, bassist, and soulful singer who has toured around the world with many roots, funk, and blues legends. Sol and his band create a unique blend of energetic rock, raw blues, reggae, and funk, all delivered with deep soul. Paying homage to the greats, Seeking to push musical boundaries and bring Roots Music to a new generation of listeners, Sol's talent stretches from fiery rock to laid back jazz, and from funky innovative grooves to soulful ballads, drawing on a deep background in raw down-home blues.
WEBSITE  FACEBOOK TWITTER  MYSPACE