Posted by: Robie | January 2nd, 2012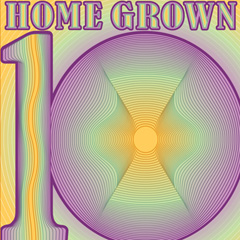 The highly anticipated Home Grown Vol 10 compilation is possibly the best one yet. It is an exciting, exclusive collection of some of the finest bands the Home Grown Music Network has to offer. Featuring Zach Deputy, Ultraviolet Hippopotamus, The Heavy Pets, Big Daddy Love, Moksha, Lizzy Ross Band, Dangermuffin, Turbine, Dub Is A Weapon and many more!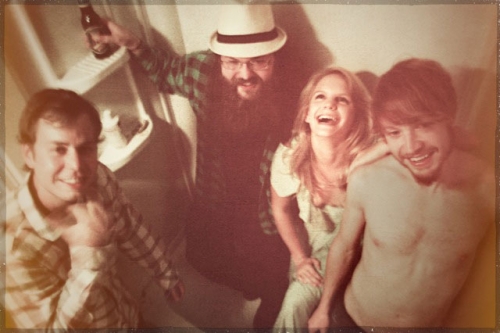 1.Lizzy Ross Band 'Not Yet' - From the album Read Me Out Loud. LRB fuses jazz and folk music with dirty blues, rock and soul. The band's tight arrangements range from subtly complimentary to virtuosically explosive. Creating high energy, soulful music that is intelligent, danceable and unique.  Ross' commanding, versatile and expressive voice has been compared to such artists as Janis Joplin, Joni Mitchell, Edie Brickell and Grace Potter.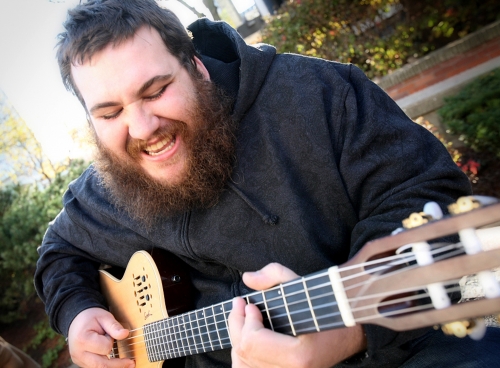 2.Zach Deputy 'Remember' - From the album Another Day. On his new release Another Day, soul-singer/songwriter/guitarist Zach Deputy- with the help of Grammy-winning producer Scott Jacoby- taps into the spirit of Al Green, Taj Mahal and Stevie Wonder, creating a soulful rhythm and blues album rich with ballads and mid-tempo songs.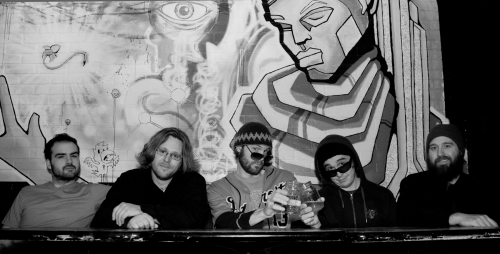 3.Ultraviolet Hippopotamus 'Giants' - From the album Square Pegs Round Holes, HGMN's 2011 studio album of the year. Ultraviolet Hippopotamus has carved themselves a niche sound of its own with genuinely heartfelt, imaginative lyrics coupled with compelling composition and explosive instrumentation. 
4.Turbine 'Members Only' - From the album Blue Light City. Blue Light City is laced with subtle intricacies that listeners might glance over without even noticing. The music is dotted with odd time signatures, unorthodox structures, and innovative applications to the instruments. Yet, what makes Blue Light City such a stellar listen is despite the nearly endless complexities in the music, the album barrels along in nonstop fun. The songs are catchier than ever without jeopardizing the band's musical training and respect for sophistication.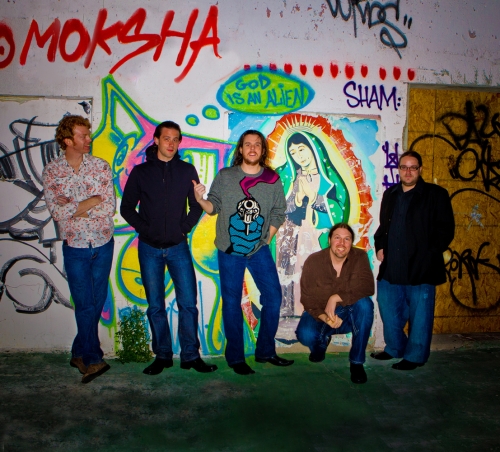 5.Moksha 'Here to Go' - From the album Here to Go, HGMN's runner up for 2011 studio album of the year. With the 2011 release of Here to Go Moksha has solidified their place as one of the most diverse bands on the American music scene. Reuniting with Grammy Award winner James 'Bonzai' Caruso, the band displays their immense musical talent, in diverse genres of music, from funk, classic rock to electronica.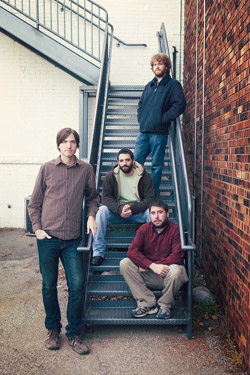 6.Strange Arrangement 'Bed Bugs' - From the album Polygraph, voted HGMN's 2011 Best New Artist. The second offering by the Chicago quartet has shades of funk, southern boogie, jazz, 70's pop, and reggae arranged around all original rock n roll, with plenty of jams to interest Phish and Widespread fans. The band possesses the natural ability to change time signatures and even genres within a single song, in a seamless transition that keeps the groove going, with lyrics and harmonies that will have you shower singing.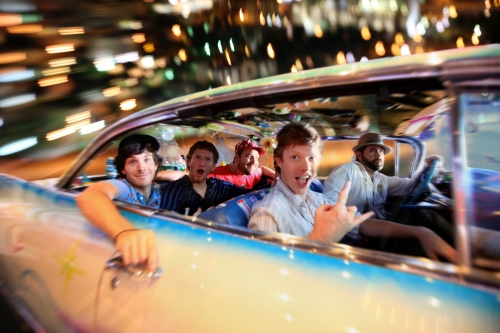 7.The Heavy Pets 'No More Time' - From the album The Heavy Pets. There is a lot to love about the breezy approachable music that makes up the Heavy Pets sound.  The 12-track album packs a lot of surprises in each radio ready song including soaring multi-part harmonies and juicy solos. Contagious original tunes that showcases a distinctive rock-funk-fusion,  incorporating elements of rhythm and blues, jazz-funk, rock and roll and even a tasty blend of reggae for good measure.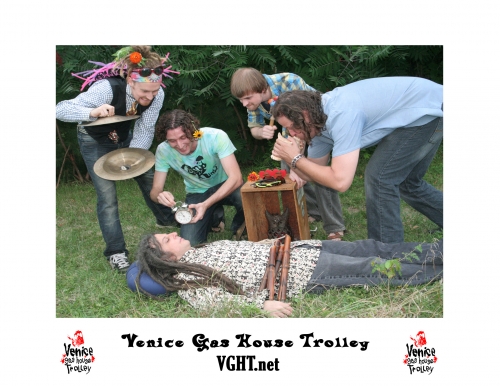 8.Venice Gas House Trolley 'Sugar Kane' - From the album Burst Open. Venice Gas House Trolley grooves body and mind creating a unique and organic live music experience. VGHT's original jam-based songs and poems transport audiences on a creatively wild and transformational trip through darkness and into the light. Spoken of by fans as "A Cerebral Groove" and "Sacred Existential Fusion Rock."Add in some skanky blues, psychedelic rock and roll, and some of VHGT's unique take on the American West and you have an album that will move your body and your mind.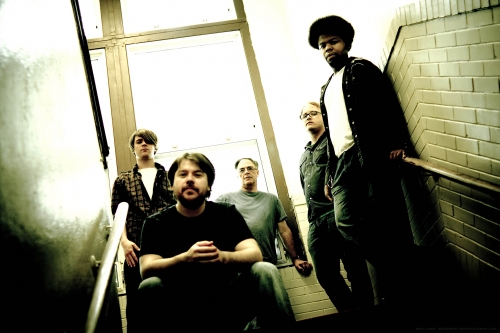 9.Andy Shaw Band 'Talking To You' - From the album Own Resolve. Tight vocal harmonies, reggae groove, and touching lyrics, the album represents a band that has fully grown into their unique sound. Grown from natural inspirations on jam, reggae, blues, and pop, the Andy Shaw Band has found a way to make their songs exhibit them seamlessly, without coming off as poor substitutes. The album is a great combination of songwriting and groove, and looks to push the boundaries of how those elements interact.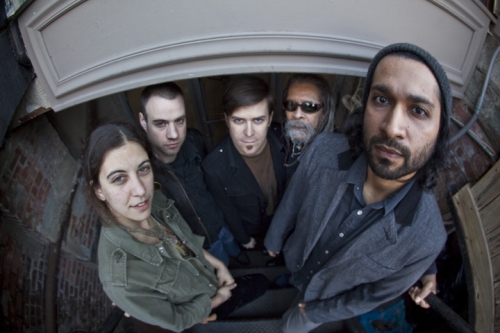 10.Dub Is A Weapon 'Persistence' - From the album Vaporized. Dub Is A Weapon has set out on a mission to curate the history of dub reggae by offering their unique perspective of dub studio techniques live on stage.  The new album only exemplifies the evolution of dub but pays tribute to its history by retaining key characteristics that make the best quality dub music.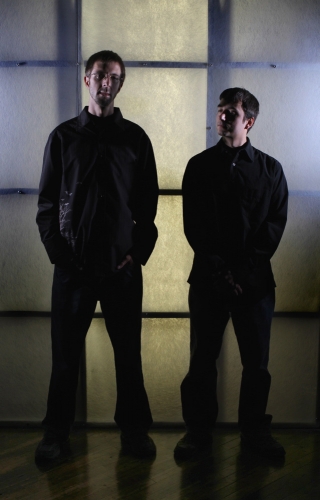 11.The Manhattan Project 'New World Anthem' - From the EP Atomic Bomb Party vol. 2. TMP brings the live experience into the studio and delivers 5 powerful tracks that blend House, techno, Dum & Bass, Dub, Lounge and Trance styles into one serious dance party. Sophisticated compositions and dance floor beats combine with analogue and digital sounds to produce electronic music for the masses.
http://www.themanhattanprojectlive.com/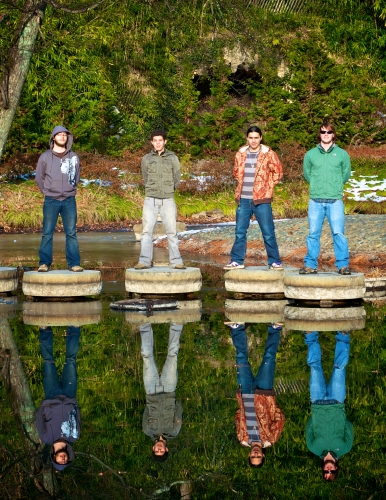 12.Silo Effect 'Treehouse' - From the album Treehouse, voted HGMN's 2011 live album of the year.  A collective of musicians with a passion for uniting fresh sounds with infectious grooves. "Treehouse" is a magnetic look into the diverse musical abilities and soulful style that this electronic-jam quartet has uniquely defined their own. This five track E.P embraces ideas of universality and higher consciousness- uplifting melodies coupled with colorful, sonic landscapes. Well-known for their captivating, energetic live performances, The Silo Effect thrives on their ability to leave their audience with an original mark of unified elation; "Treehouse" is no exception.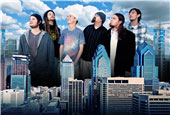 13.Big Something 'The Undertow' - Previously unreleased. Winner's of HGMN's 2010 new band of the year and best studio album, Big Something is an alternative rock group with a Big Groove. This live track showcases the six-piece ensembles ability to bring arena sized grooves to every stage they play. Featuring crystalline synths, wailing saxes, and guitars that shred established musical boundaries. 
14.Dangermuffin 'Moonscapes' - From the album Moonscapes. Dan Lotti's strong, articulate vocals perfectly frame each song, creating a stout foundation for the tasteful poly-groove jams and improvisational passages.Dangermuffin's rhythmic anchor lies in the creative beats of Steven Sandifer (Drew Emmitt Band, Adrienne Young), embellished by the thrilling, twangy guitar stylings of Mike Sivilli. The result of their pooled talents is an inventive, fresh sound that retains an organic Americana truthfulness.
http://www.dangermuffinmusic.com/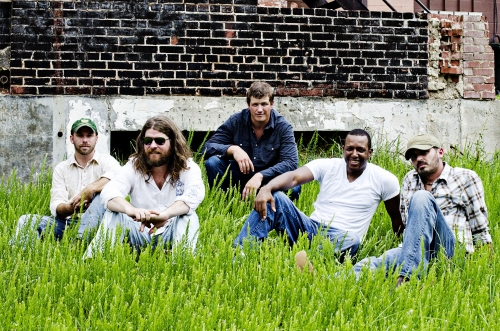 15.Big Daddy Love 'Down From The Mountain' - From the album Let It Grow. On Let It Grow, Big Daddy Love's signature Appalachian Rock sound is further refined in a collection of songs that seamlessly pick up where their critically acclaimed debut To The Mountain left off. With their "on the sleeve," sincere sentiments and first rate musicianship, Big Daddy Love may well be the antidote to the ongoing erosion of the roots sound, despite being-- in many ways-- a blue collar rock band with Appalachian flavor.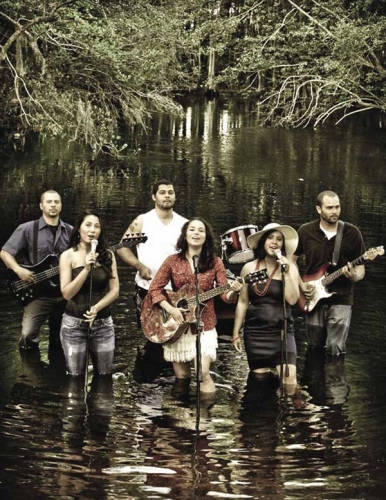 16.Dark Water Rising 'Home Town Hero' - Previously unreleased. Just as the deep, dark waters of the Lumber River ebb and flow along the banks of North Carolina, so does the music created by Dark Water Rising. As a 6 piece ensemble of Native Americans , each member of DWR brings a bit of character and deep-rooted soul to create a fresh, organic sound; one that fits indiscernibly into to a single genre alone. Home Town Hero takes the listener on an adventure through life and the tragic heartache of its end.
http://www.darkwaterrising.net/