Posted by: Robie | August 15th, 2012
Photos courtesy of Camp Barefoot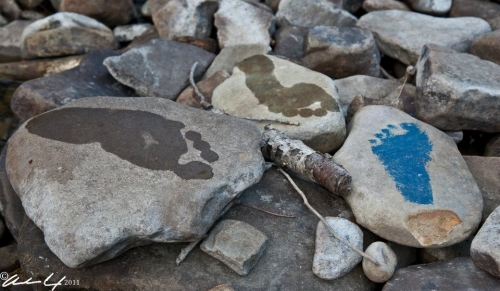 The Camp Barefoot music and arts festival will begin on Thursday, August 23 and will continue through Sunday in Bartow, West Virginia. With a solid lineup that includes such acts as Keller Williams, Ghostland Observatory, Karl Denson's Tiny Universe, Ivan Neville's Dumpstaphunk, Zoogma, The Motet, Rubblebucket, Pimps of Joytime, Strange Arrangement, Ultra Violet Hippopotamus, Kyle Hollingsworth Band, The Mantras, Big Daddy Love, Zach Deputy, Archnemesis, Brother's Past and many more, this looks to be their biggest year yet.
For those of you that have never been to Camp Barefoot since its move to Bartow, West Virginia, the site is absolutely gorgeous, its beauty and layout only rivaled by Suwannee Music Park down in Live Oak, Florida. And for all you dog lovers out there, dogs are welcome but must be leashed at all times. Just remember to clean up after your pet...and yourselves.  Expect a great family atmosphere, good vibes and some fantastic entertainment.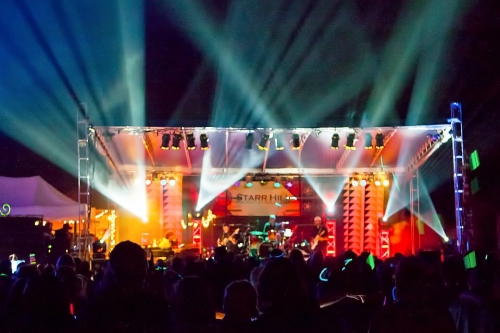 For me personally, the highlights will be Rubblebucket, Ghostland Observatory, Strange Arrangement, Big Daddy Love, Ultraviolet Hippo, Zoogma, The Motet, Brothers Past, Pimps of Joytime, Former Champions and Silo Effect. I'm sure many of you have had the opportunity to see Ghostland Observatory & their incredible light show before. It's simply off the hook. And I don't think anyone in the lineup has been making waves like Rubblebucket has been lately. A band I once considered extremely underrated has finally been getting the recognition that they deserve. If you haven't seen these guys yet then under no circumstances should you miss their set. I've actually traveled as far as San Diego to see them perform. And any opportunity to see the Motet is a good opportunity. 
4-Day General Admission is $170. Kids 12 & under are "Free" with paid
Full Lineup
Karl Denson's Tiny Universe
Ghostland Observatory
Keller Williams
Ivan Neville's Dumpstaphunk
Kyle Hollingsworth Band with the Motet Horn Section
Zach Deputy
Pimps of Joytime
Archnemesis
The Werks
Zoogma
Future Rock
Rubblebucket
The Motet
Brothers Past
Juno What?!
That 1 Guy
The Mantras
Big Daddy Love
American Babies
Dopapod
Strange Arrangement
The Congress
Ultraviolet Hippopotamus
Quiver
Jesse Chong Band
Euforquestra
Segway
Former Champions
Silo Effect
The Big Payback "James Brown Tribute"
Skydog "Allman Brothers Tribute"
Bryan Elijah Smith & the Wild Hearts
Buzzuniverse
The Kings of Belmont
Sanctum Sully
The Native Sway
Savi Fernandez Band
The Boatmen
Second Self
The Judy Chops
Woodwork
Potent SYNC
Tiny Boxes
The Air Circus
Crucial Elements
Antero
Family Tree
Pigeons Playing Ping Pong
Freedom Enterprise
Sol Flo
Octopus
The People's Blues of Richmond
Jeff White
The Dharma Initiative
Deaf Scene
Imperial Blend
Matter of Fact
Hype Science Feat Tucker Rogers
Mac & Juice Quartet
Hound Dog Hill
Barling & Collins
Sarah Lynna & the Misfit Toys
Good Times Marching Band
The Slomski Cabaret
Jeffmo & the Roz
DJ Rahbee
DJ
Mister Jennings
DJ Reinhold
DJ
Josati
DJ Greg D
DJ Phil Dice
DJ RYU
DJ Ghost Payne
DJ Alx
Camp Barefoot will also be hosting their first "strictly bluegrass" event on Sunday, Bluegrass Jamboree. Some of the performers include Grammy nominated Doyle Lawson & Quicksilver, Danny Paisley & the Southern Grass, Sanctum Sully and many other West Virginia bluegrass acts, as well as uprising bluegrass acts throughout the east coast. Expect 7 hours of strictly bluegrass music that will provide fun entertainment for the whole family. 
Music is from 11am to 6pm on Sunday. You may purchase tickets for just this event 1-888-695-0888 (USA), 877-251-2364 (Canada). Show price: $20 all taxes & fee's included. *** $10 for All Pocahontas County Residents! Present your valid ID at the gate to receive this price. CASH ONLY***
Gates open on Thursday 8/23 at 11am, and close Sunday 8/26 at 8pm. The gates will be open 24hrs. Please note that if you do not have a 4-day pass, entry will not be allowed until 8am on the day of your ticket. For example, if you have a 3-day pass, you will not be allowed to enter until Friday at 8am.
Notice: NO FIRES
Due to the lack of rain in the area this is a HIGH No Burn Level. All Fire rule offenders will be escorted off the property and not allowed to return.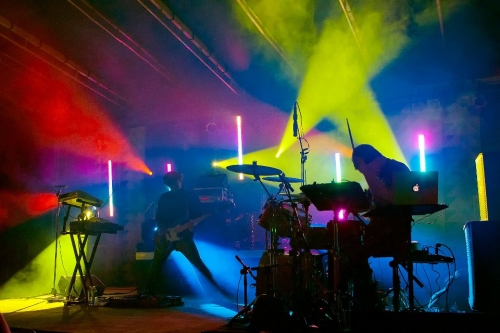 - C. Robie